We left LA in search of Starfleet, unfortunatly we arrived in San Francisco a few centurys too early... thats the thing about not having a reliable time machine!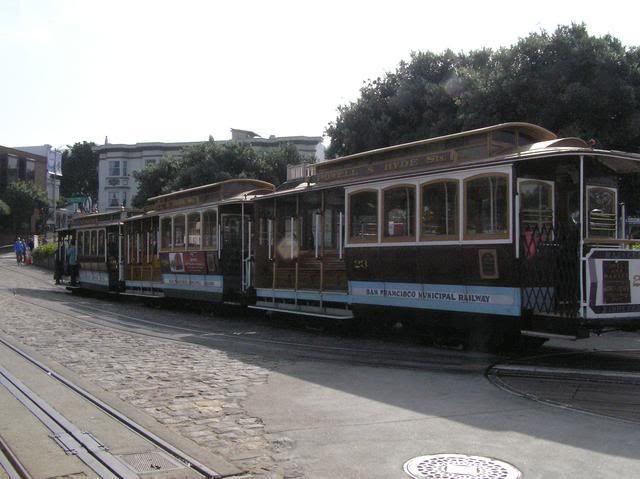 First place we went to was a random tram stop at the bottom of a hill, shiny trams! (i'm guessing it was at the bottom of Powel and Hyde st...)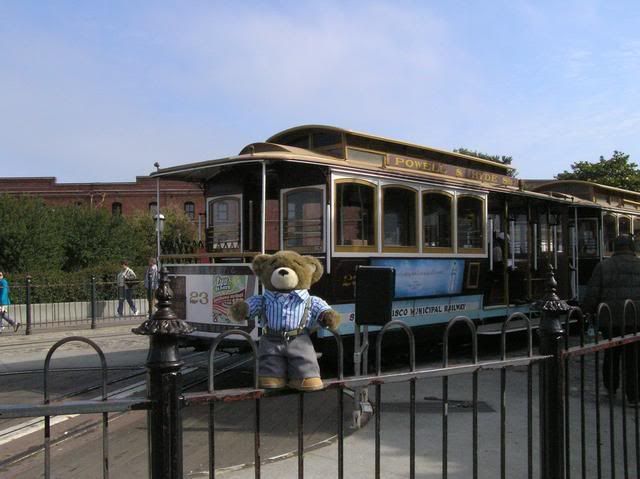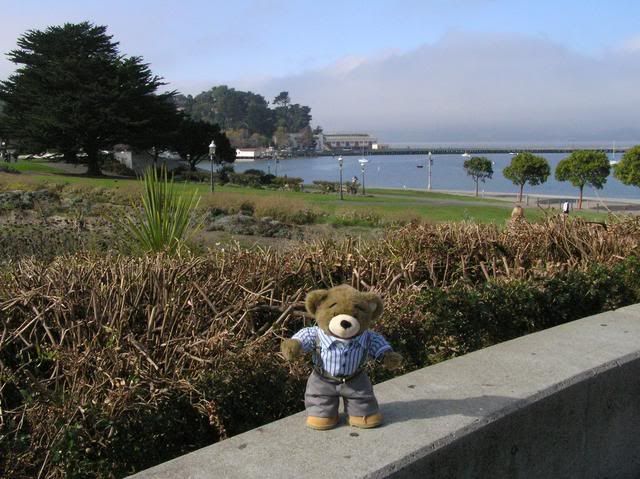 then we went to the Harbour, and all the shiny ships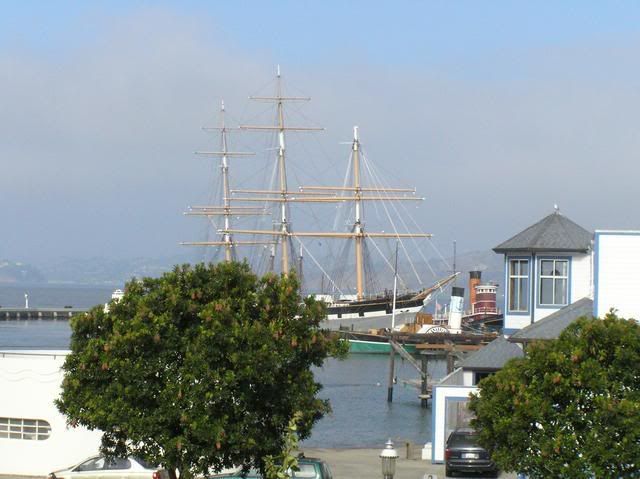 and YEA this ship was from south shields!!!!! go all around the world and find a ship that was made a few miles from home!!!!!!!!!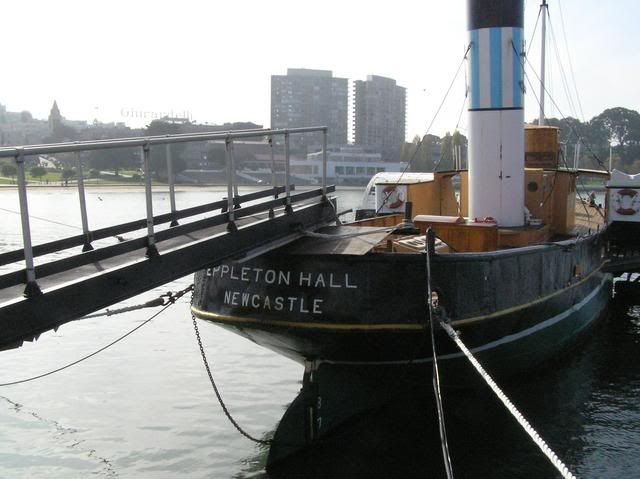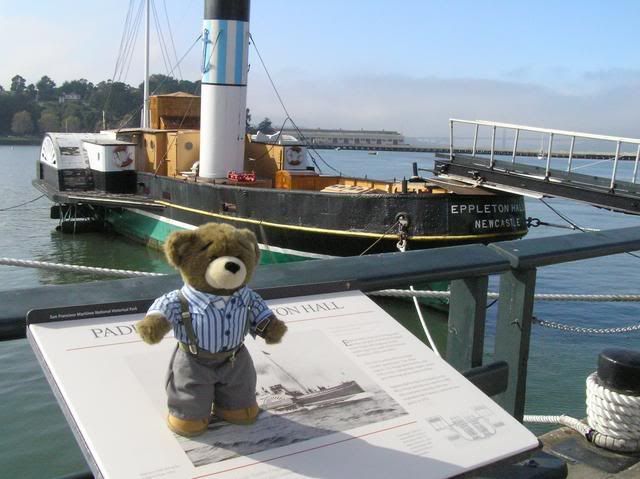 Look there is Azkaban.. oops i mean Alktraz!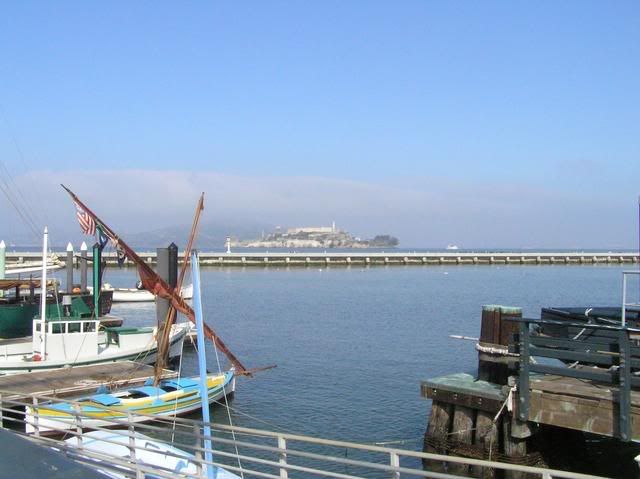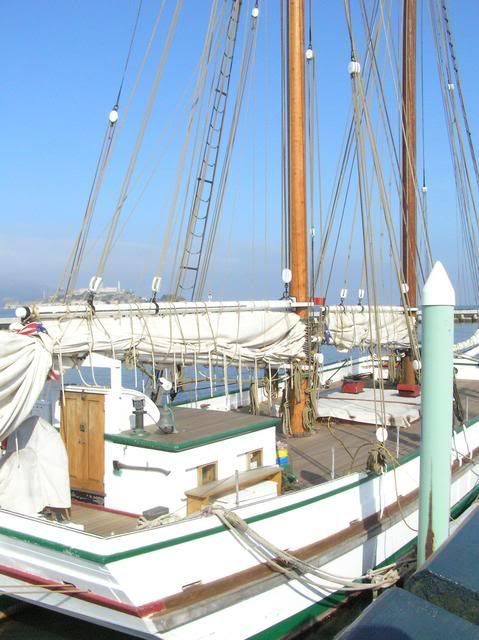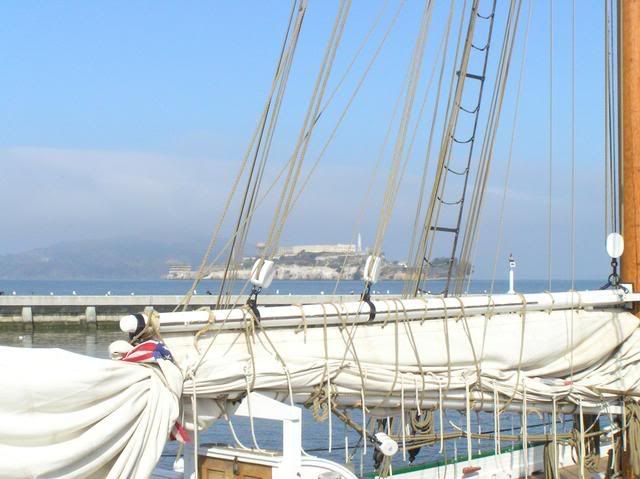 and we found Crookshanks!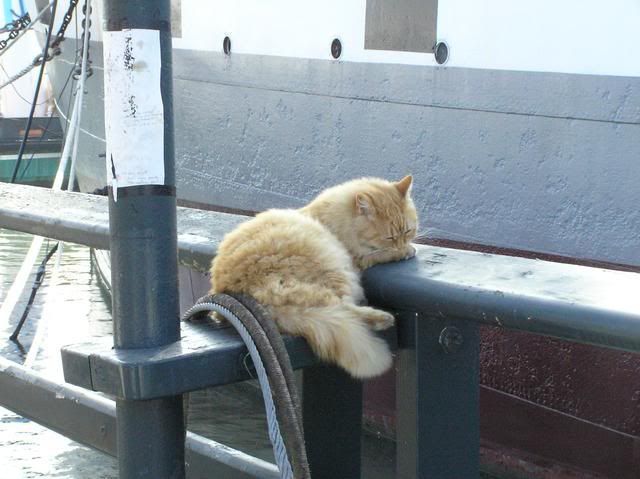 Then JackBear found some pirates!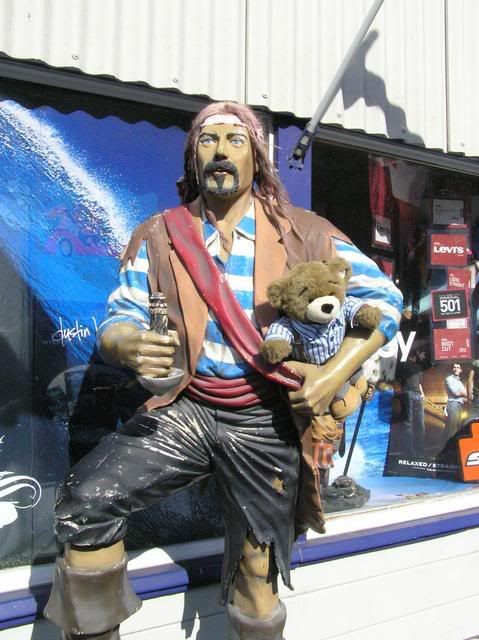 Arrrrrrrrr Matey!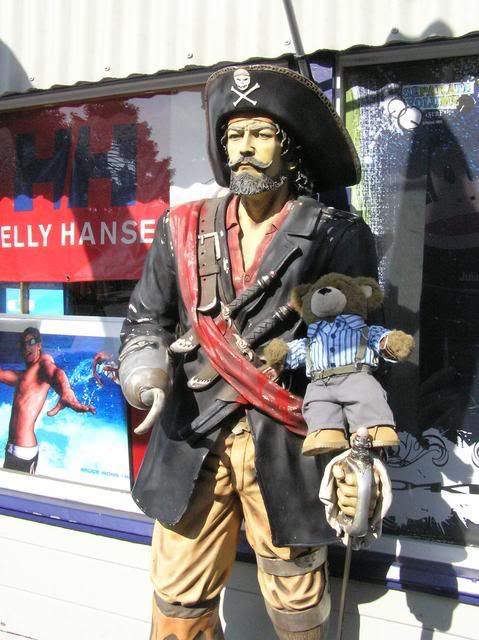 Jack gets a pic on the tram!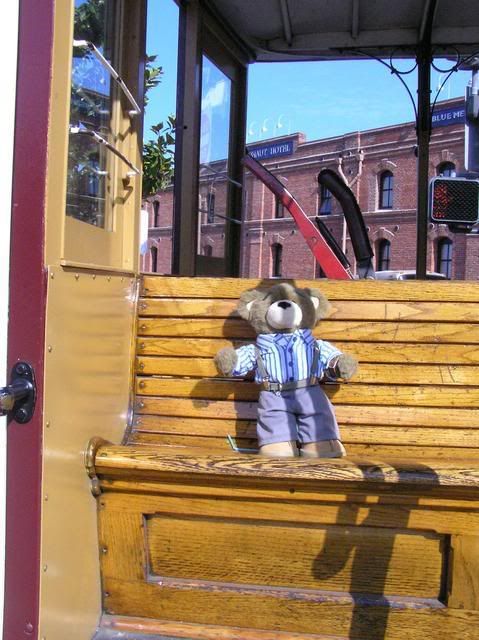 Azkaban again... doh, i keep doing that... Alkatraz!
anyhooo... prison in the middle of the ocean!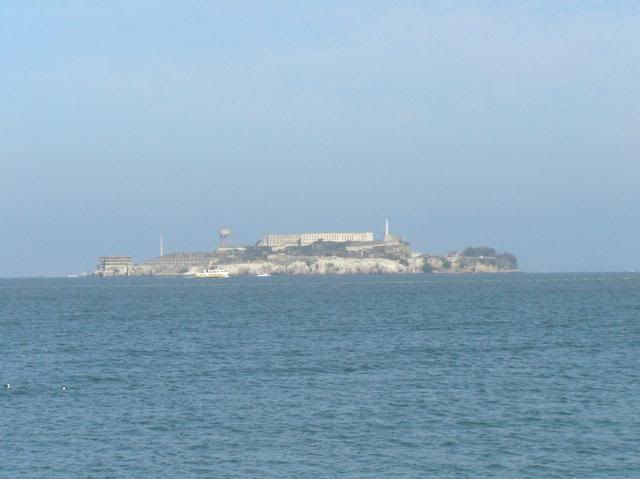 then we went on the 49 mile senic drive. shiny!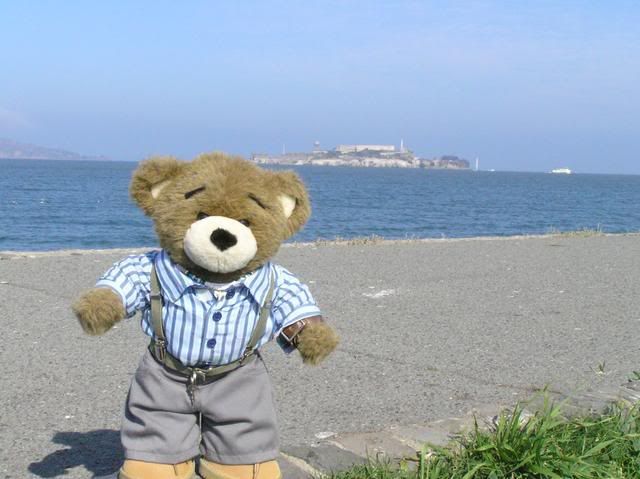 and JackBear drove... hehehhe well no he didnt, he's a bear remember!!!




Yes Jack, its a Mazda! Zoooooom ZOOOOOOOM!!!!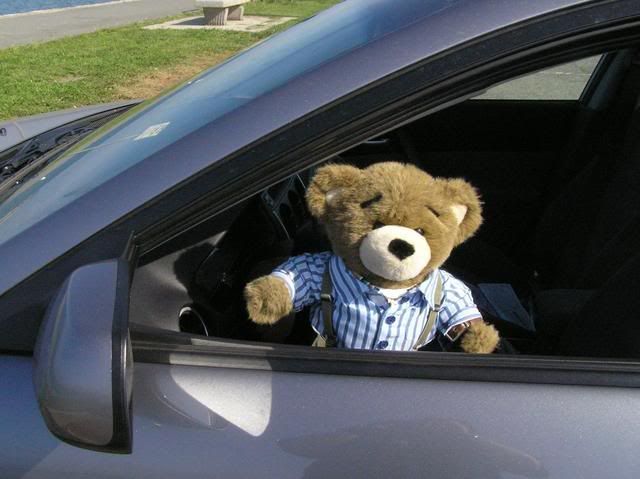 see i hadnt forgotton about miniJack... *cough* look you can see the golden gate bridge.... very small of course!

Seanic stuff on the drive!!!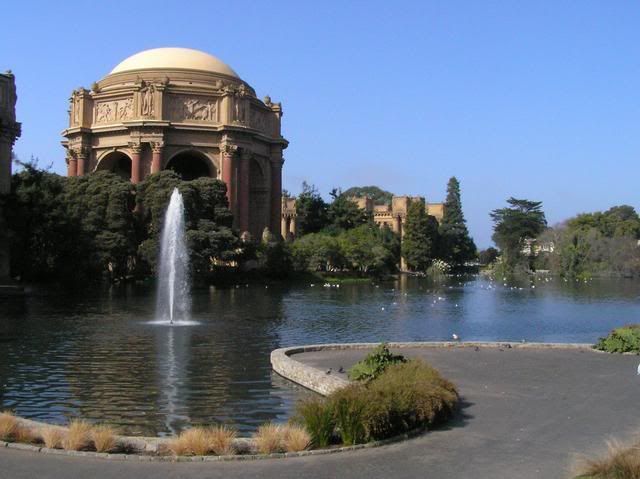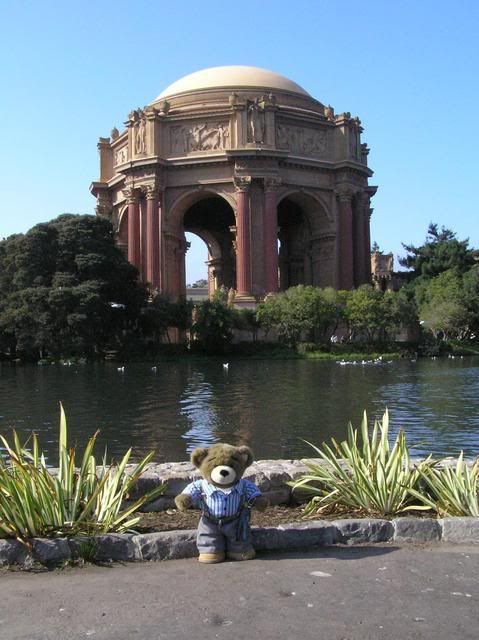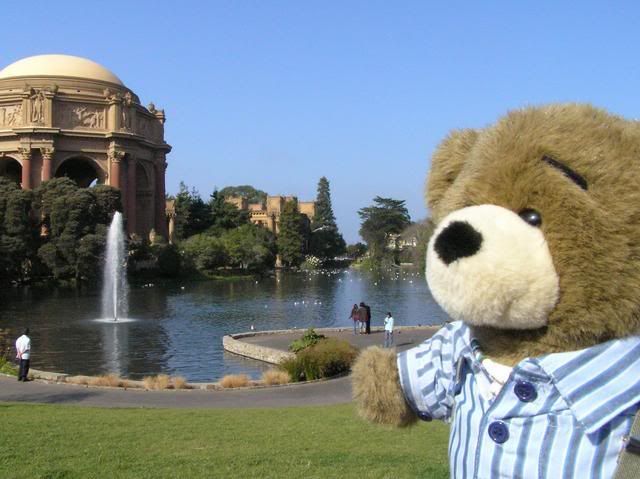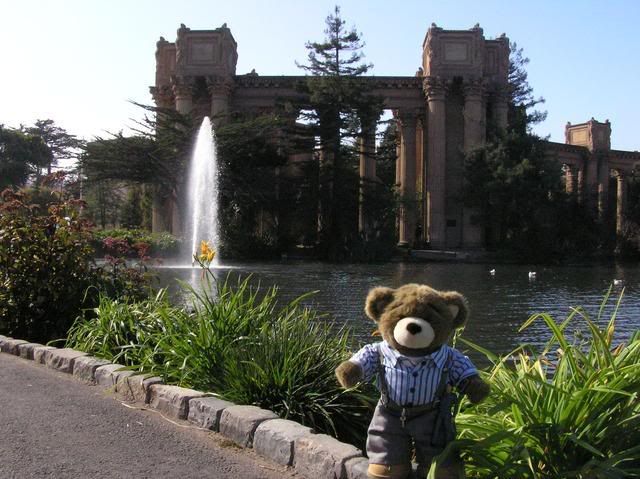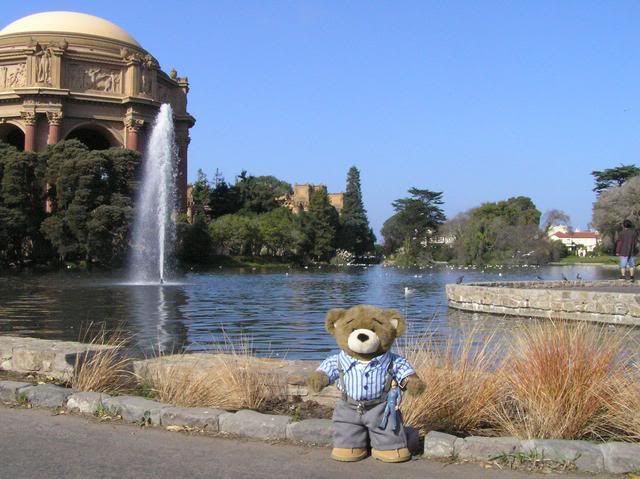 then we made it to the Golden Gate Bridge.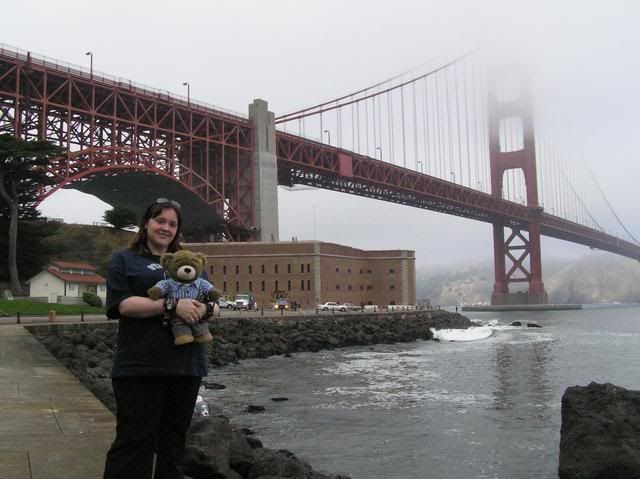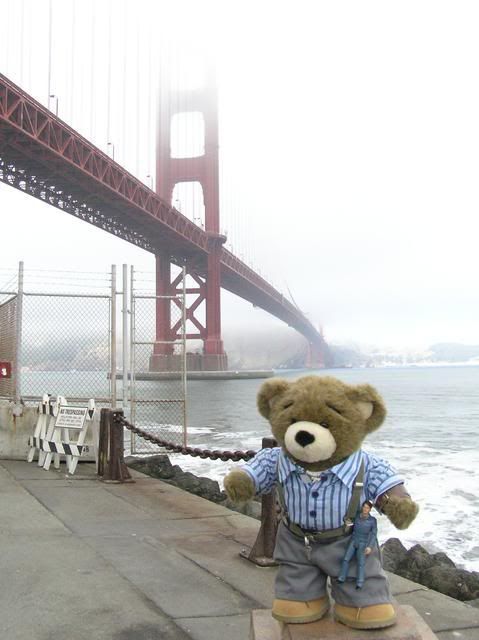 and yes i am wearing my Starfleet T-Shirt!




then we decided to walk over it! its very high up!!!! meep!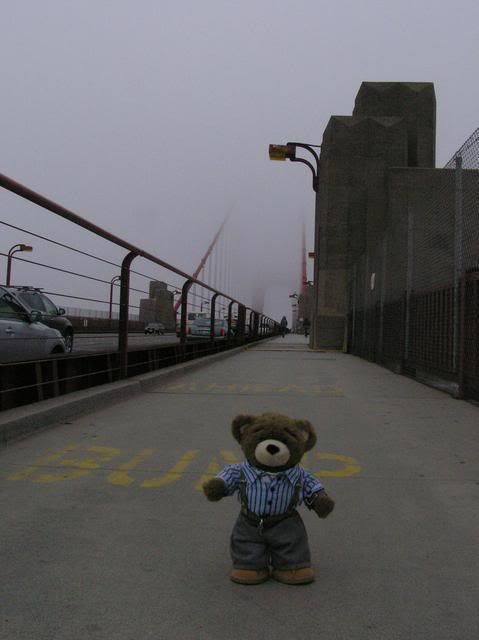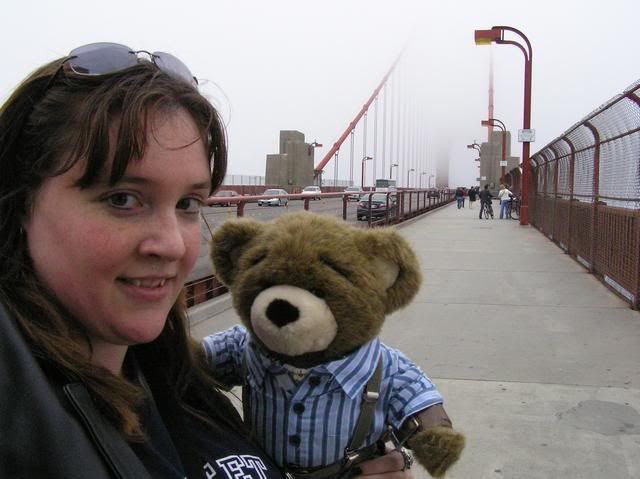 and the bridge from the other side, we found a beach, by that time thou the fog was hiding most of the bridge...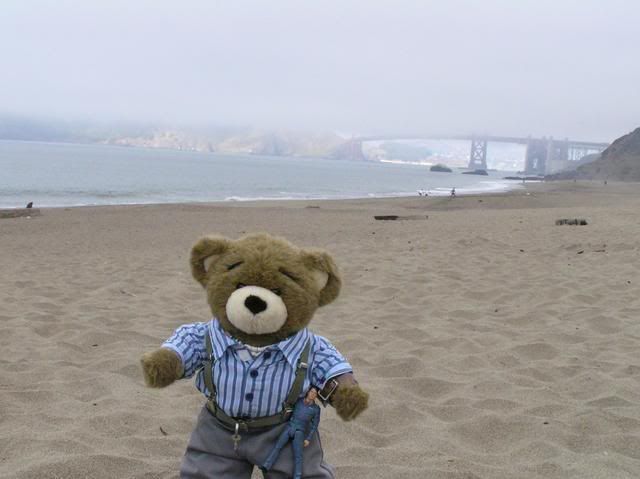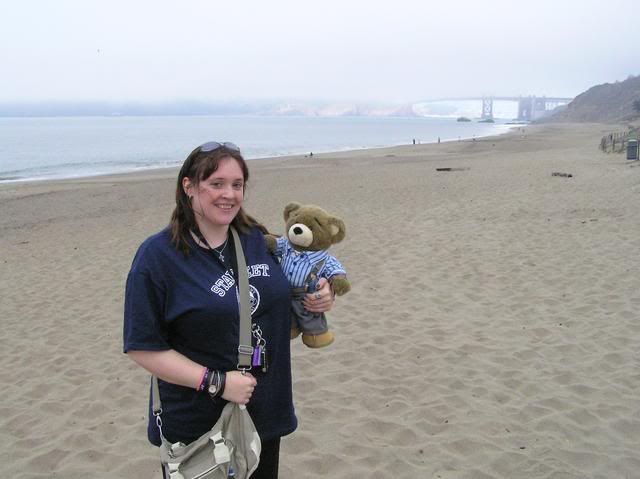 and this believe it or not is a Sealion having a nice swim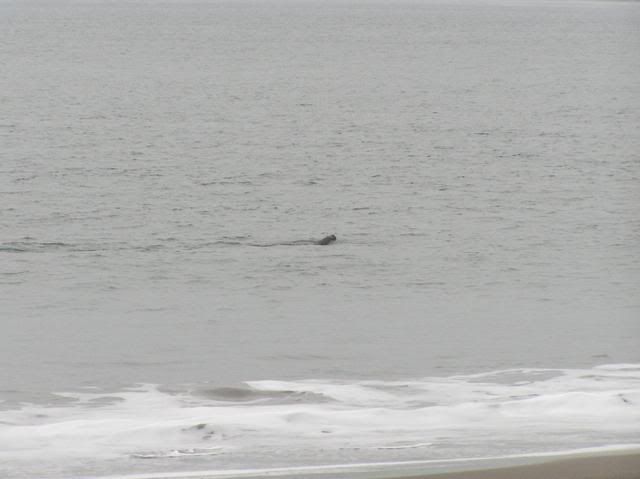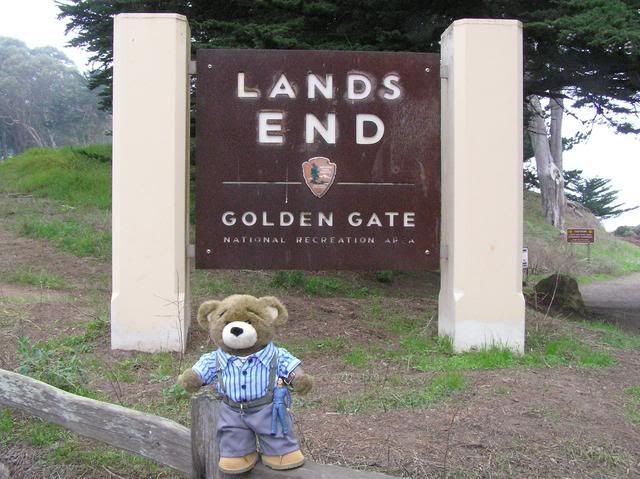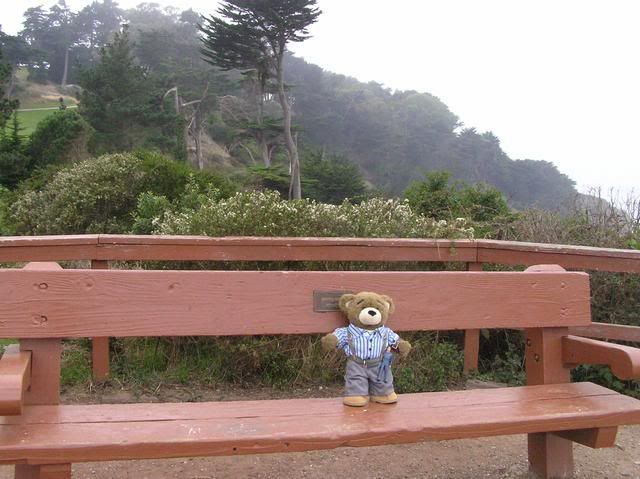 really LONG beach...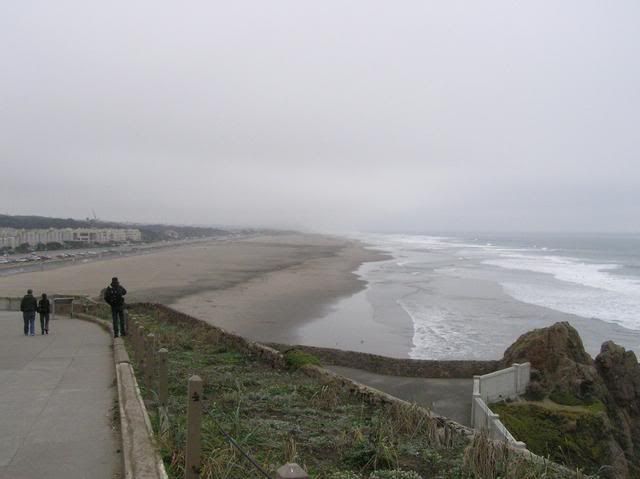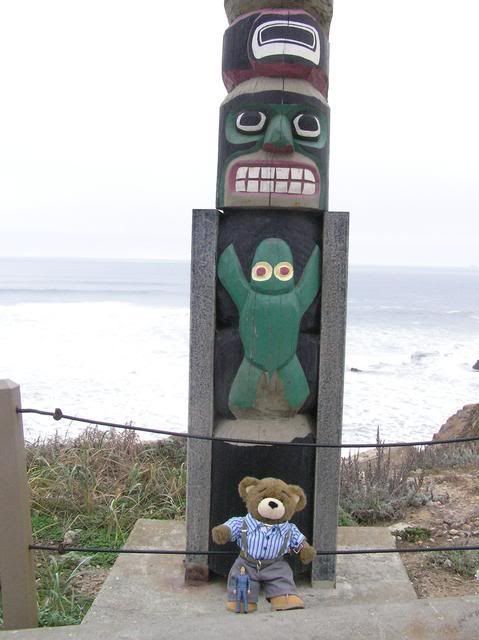 the veiw from the top of Twin Peaks, it was kinda foggy thou!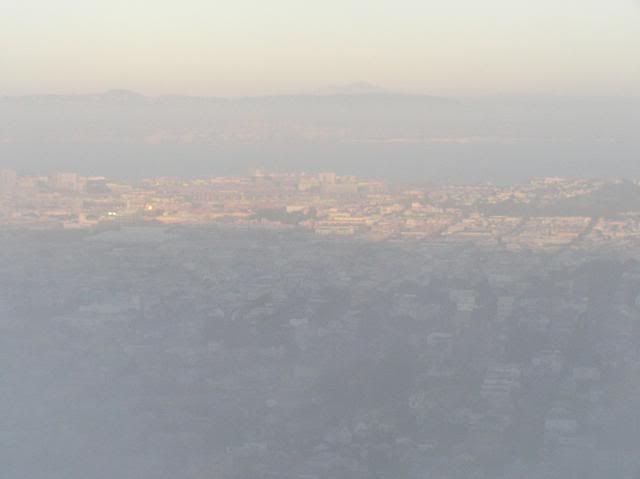 jackBear found a lovely shark tooth necklace! to him its like a Megaladon size tooth! heheh!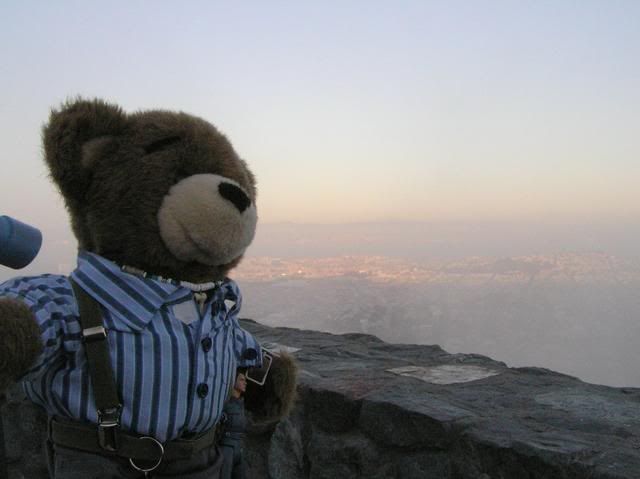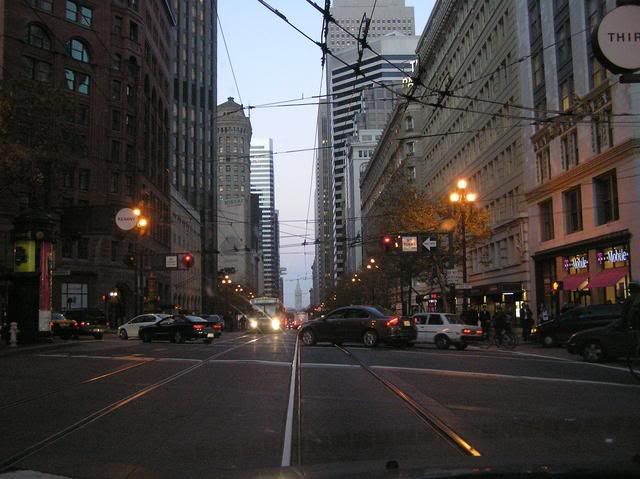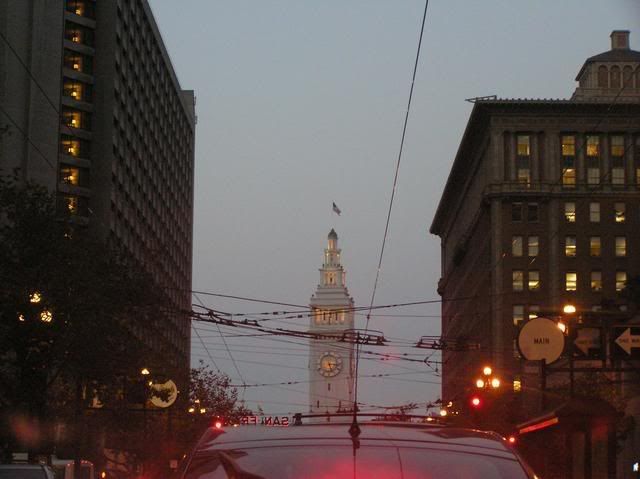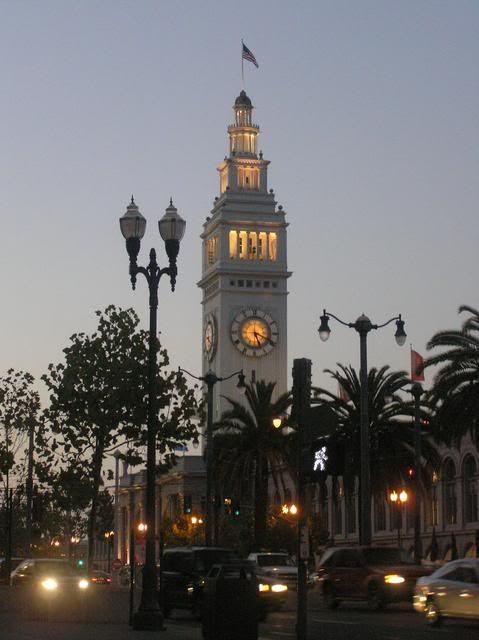 Jones street in the dark!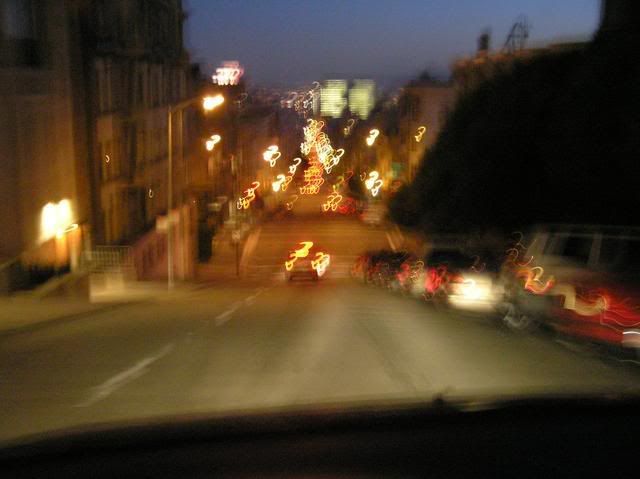 and the view from the top of Jones street in day!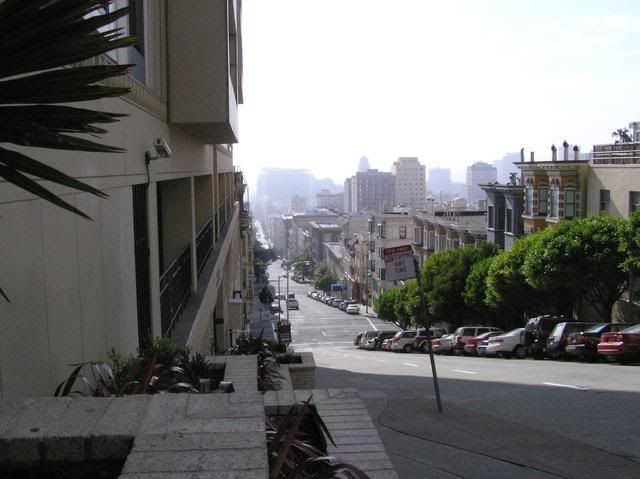 twas a LONG way down! BIG hill!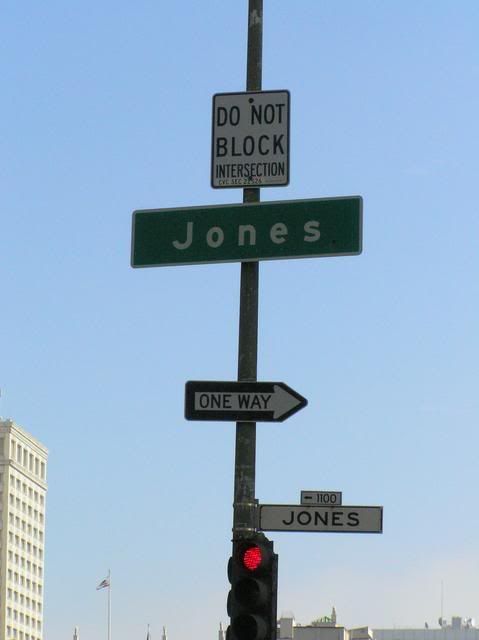 No idea what my obsession with taking pics with Jones written on it????!!!!?!?!?! any idea Ianto?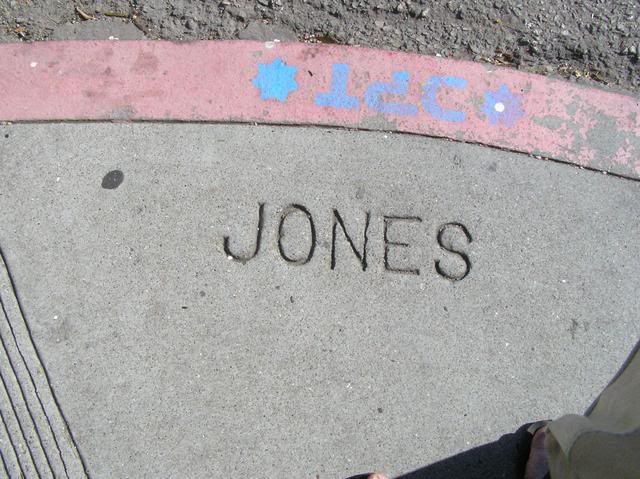 cool pic while crossing the road!





and from the top of another random hill! less fog this day!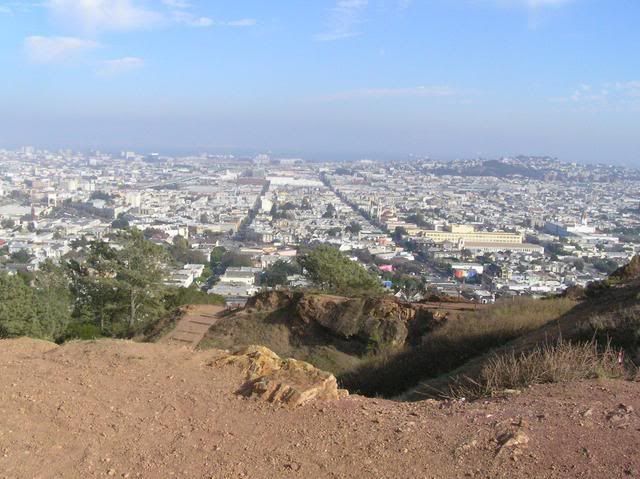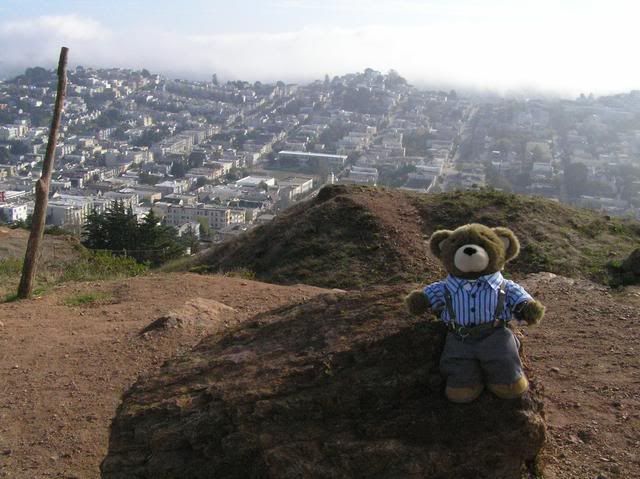 Arg! the fog is comming! Run away!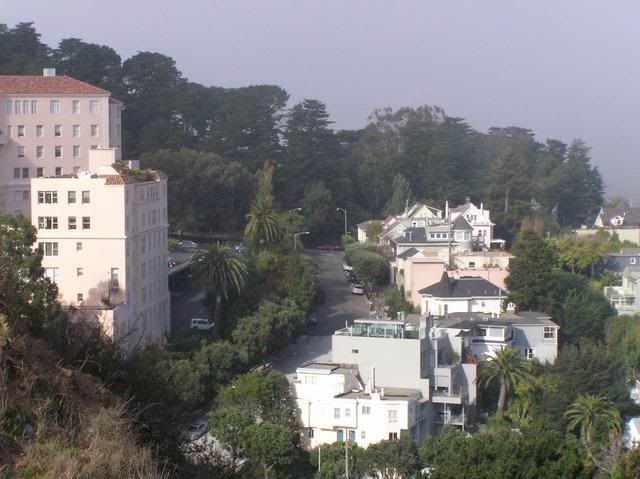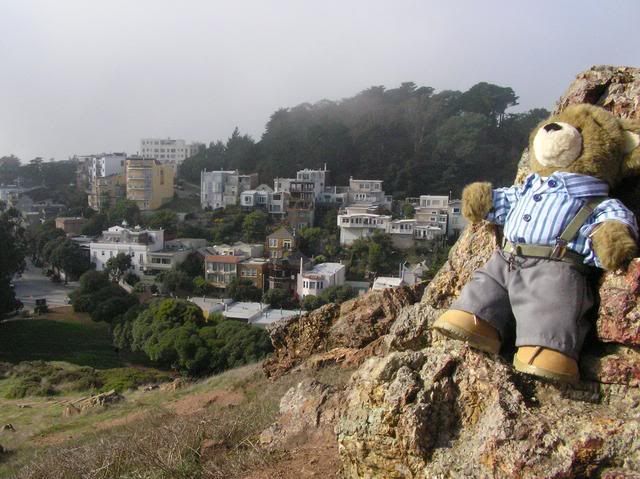 it was kinda windy on the top of that hill!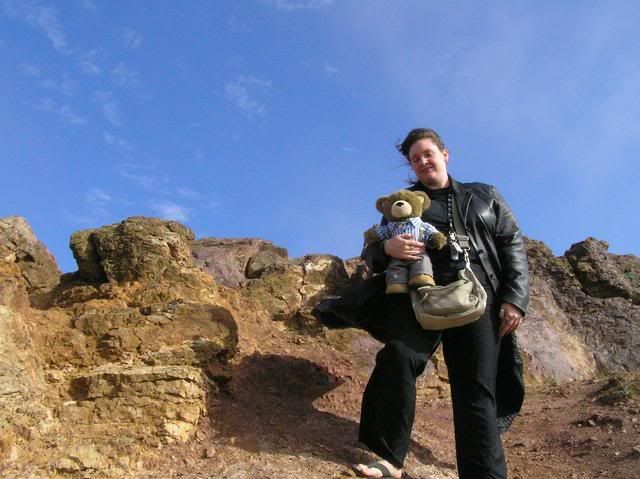 lookie my coat is doing that cool flappy thing! do you think i could get a job in Torchwood???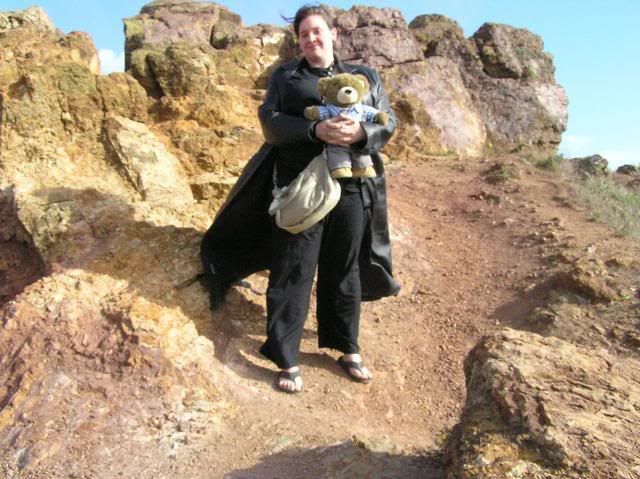 and this is us leaving San Francisco...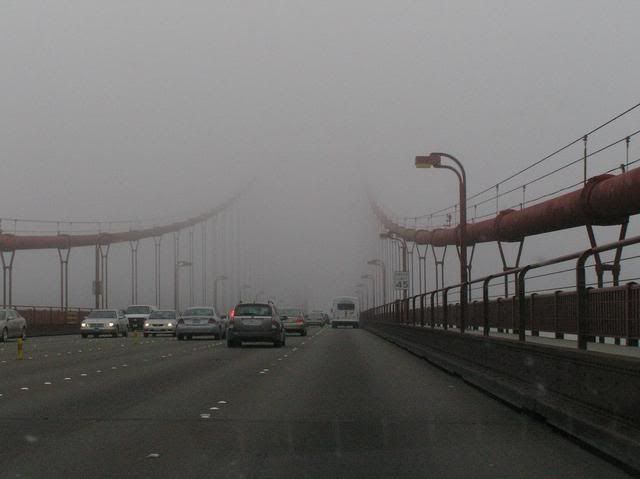 on to random adventures in Northern California and Nevada!

LA Grand Canyon Las Vegas Denver Roswell Dallas 2 Dallas 1 St Louis Indy Washington 2 Washington 1 New York 3 New York 2 New York 1 Toronto Niagra Falls


Current Mood:

chipper