Dallas
Arrived in Dallas, and hopped on train to get to Hostel, found it no worries,
Then headed off into Downtown to look around,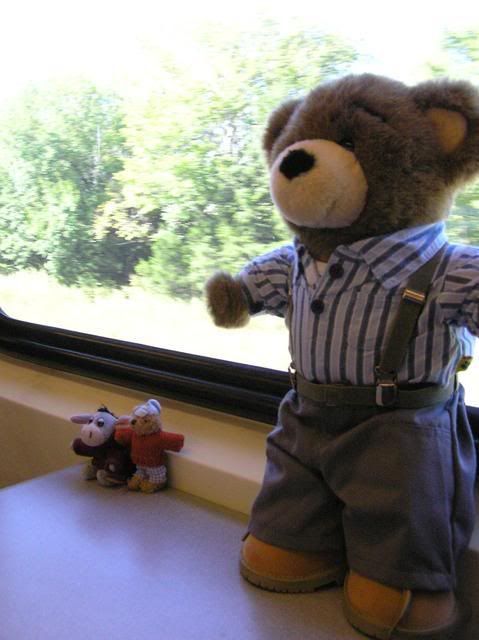 We found a funky fountain which kept turning on and off! I didn't realise this and just as we were gonna have a pic the fountain turned off!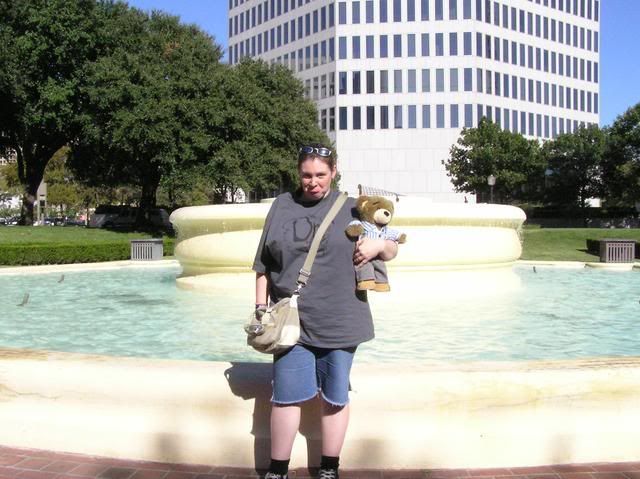 Then it came back on again and there was much rejoicing! Yea!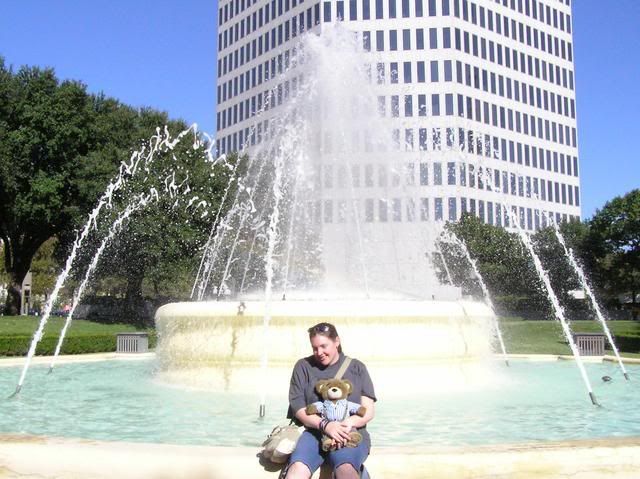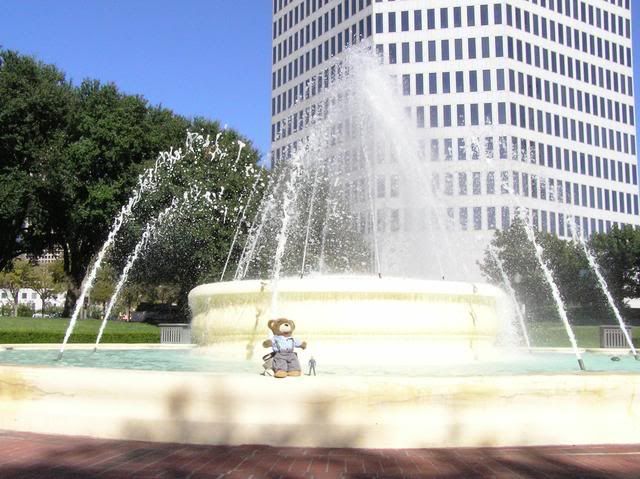 we found A funky castle next to the JFK memorial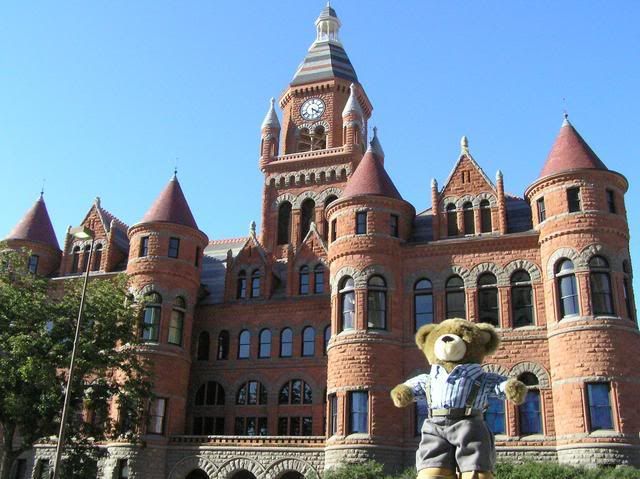 We walked to the JFK memorial, and to the place where he was shot.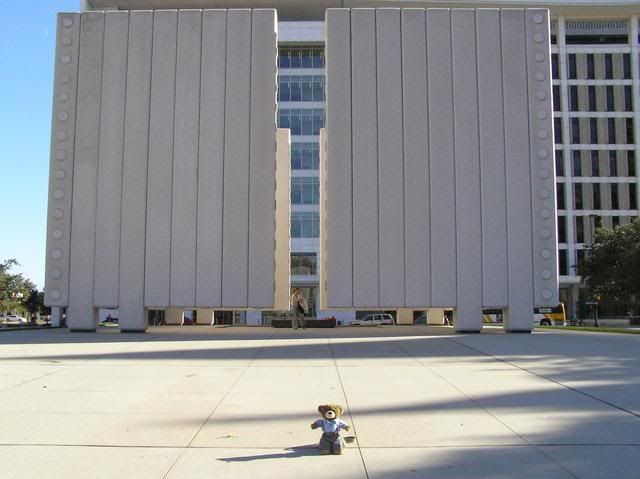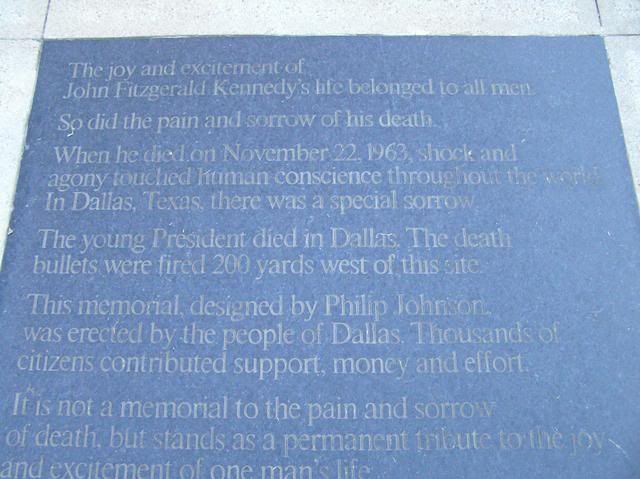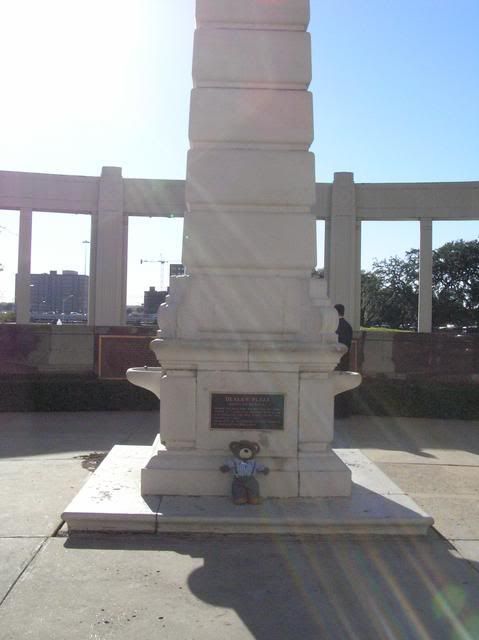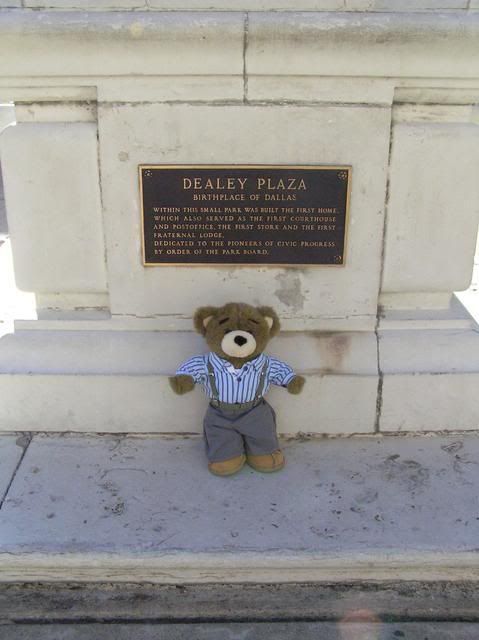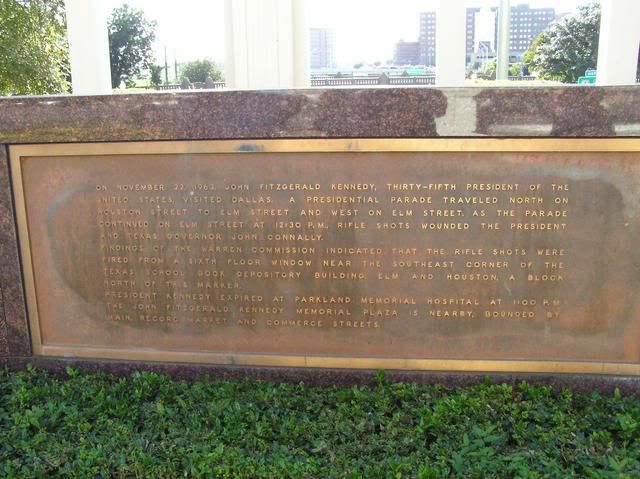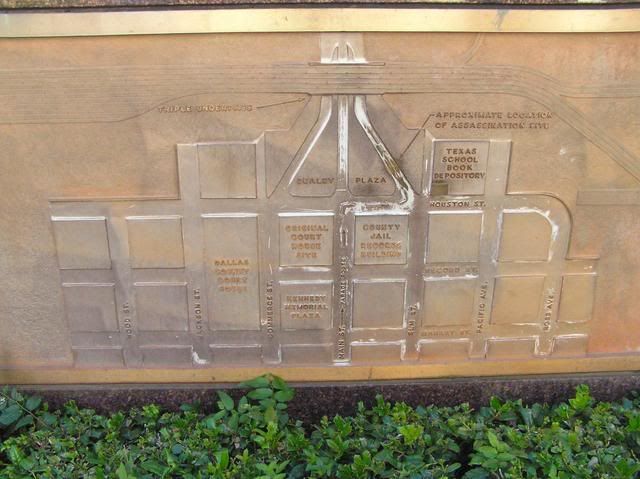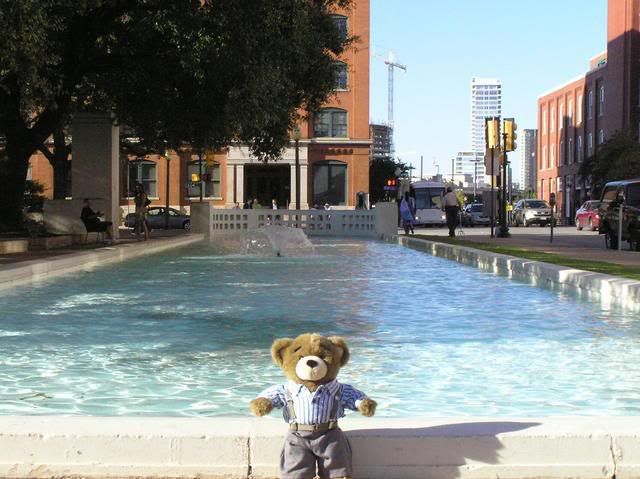 And no, I didn't stand on grassy knoll and shout DUCK! I'm not Kryten! (Time Slides series 2 Red Dwarf)
I did take some pics thou, it was quite creepy, they had a X on the road where he was shot,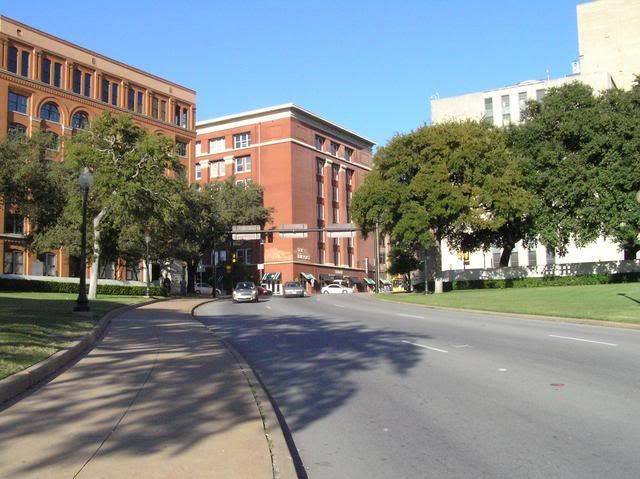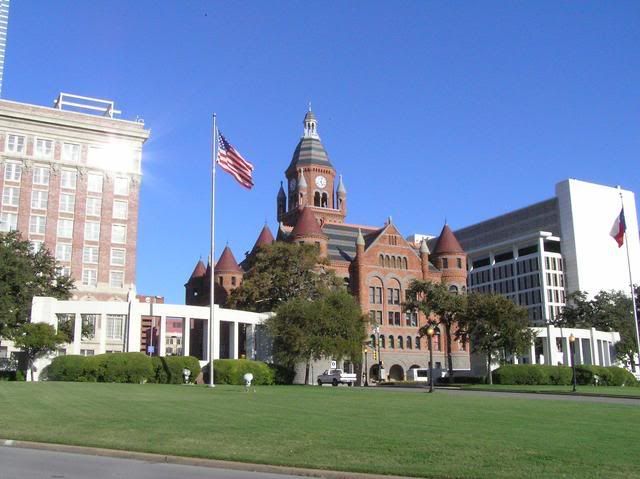 and there were two guys trying to sell magazines with all the newspaper articles and conspiracies on them,
And they pointed out the sixth floor window where the gunman allegedly shot him from,
its the one on the end 2nd from the top!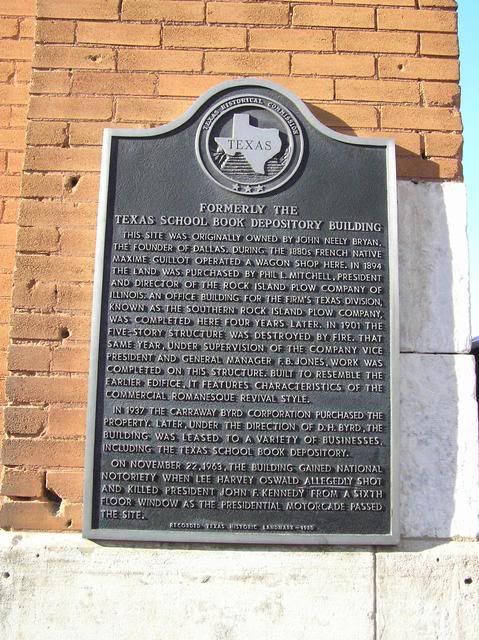 and they also pointed out the grassy knoll,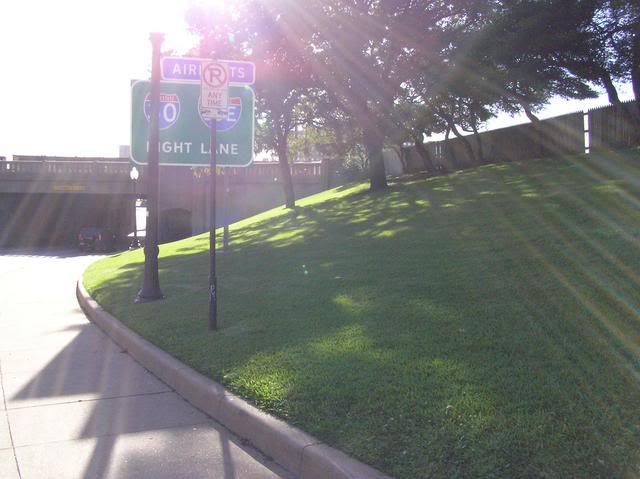 and X marks the spot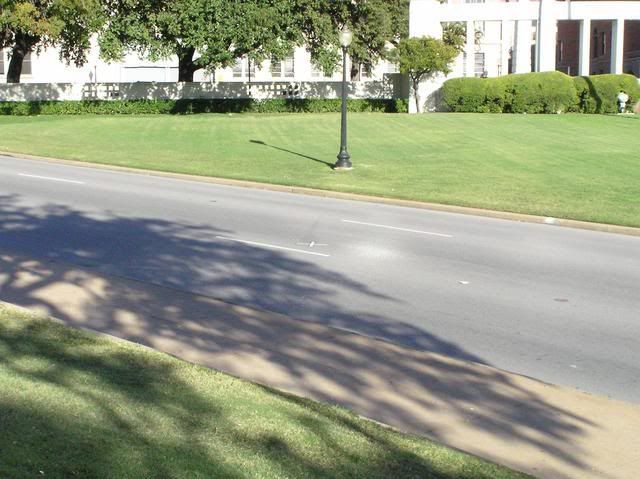 another window, which other gunmen might have been too…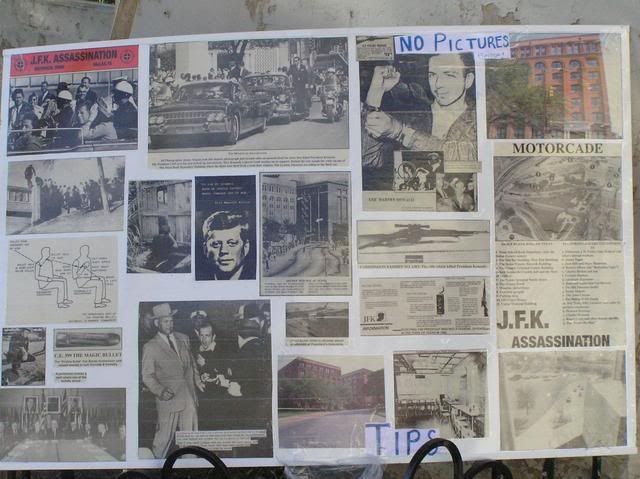 this is JackBear on the grassy knoll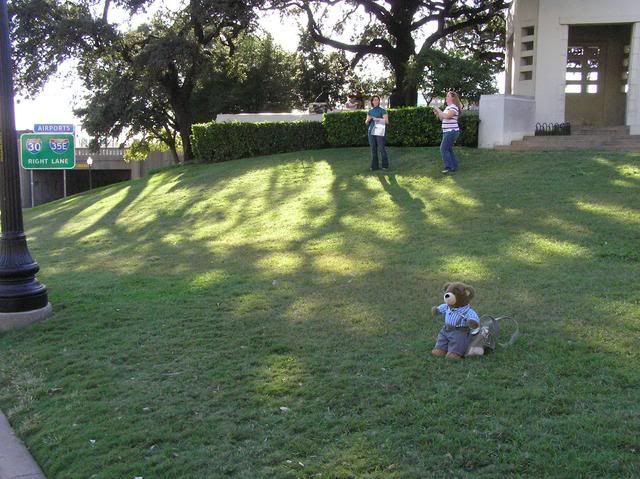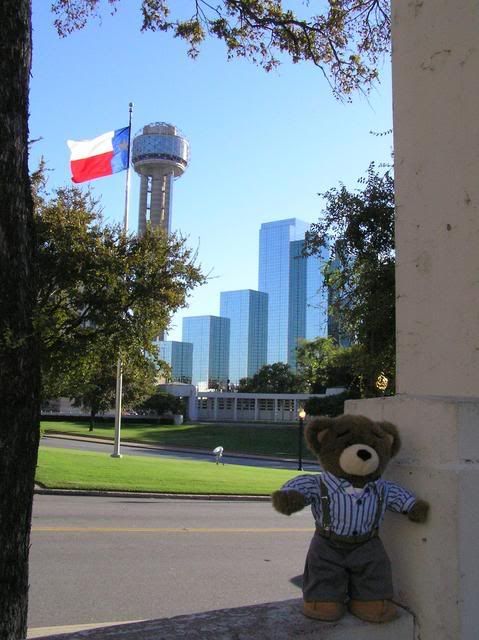 We then went to find the Build-a-bear shop as JackBear misplaced a button, and bless them; they just replaced his shirt for a new one! So JackBear decided he needed new boxer shorts and black trousers! Yea!
Then back to the hostel! Knackered!!!!!!!!!! but got some shiny pics of the night time view of Dallas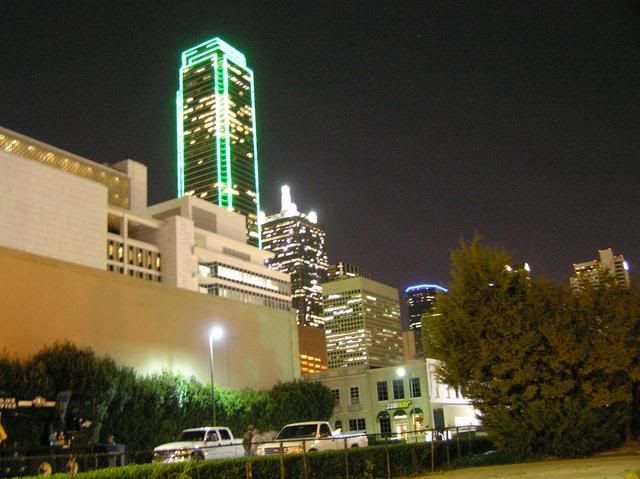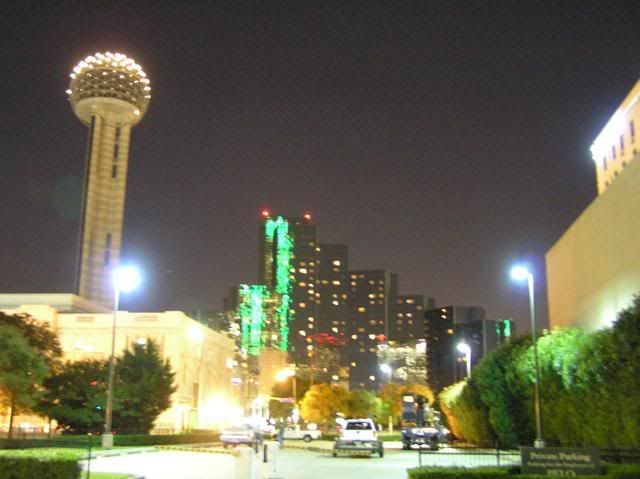 Current Mood:

peaceful