The Grand Canyon - VERY shiny!!!
We set off at 6am!!!!!!!!!!!!!!!!!!!!!!!!!!!!!!!!!!!!!!!!!!!!!!!!!!!!!
and see YET another sunrise... its still prety thou!


and there are WEIRD cloud formations!!!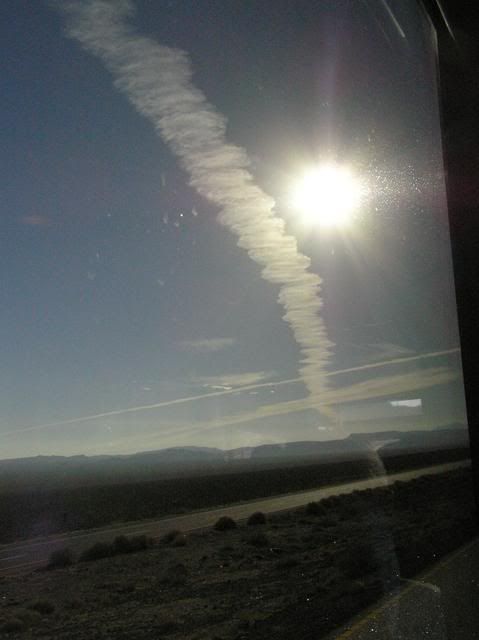 but onwards into the folliage!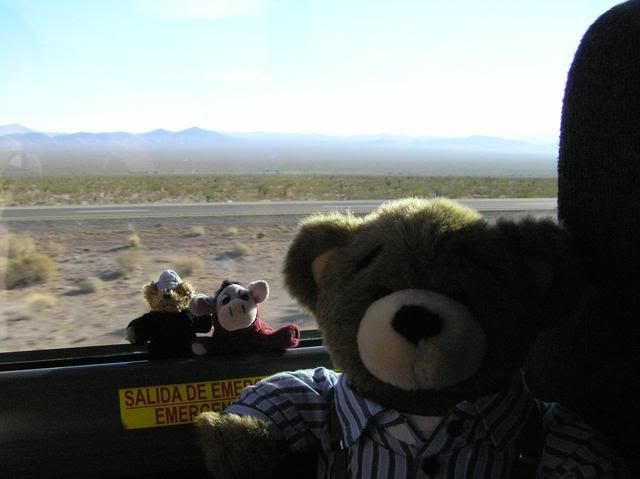 these are Joshua Trees, only found in theNevada desert, and maybe the Holy Land....??? not quite sure...if the ones in holy land are a different variey... was half asleep on bus...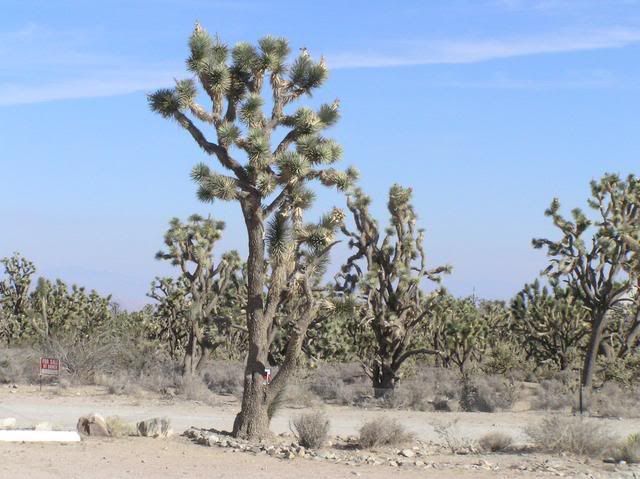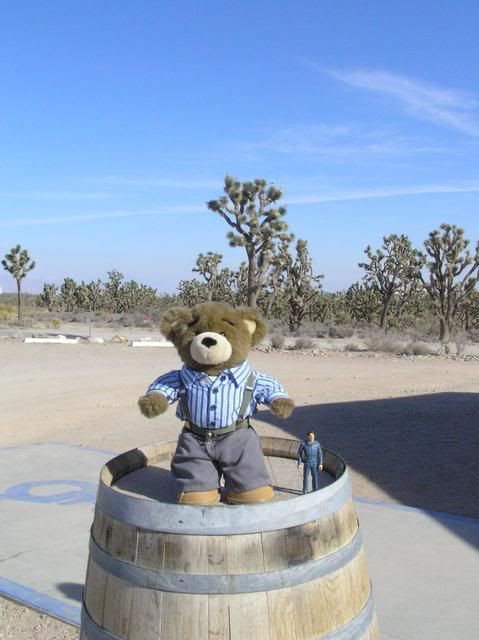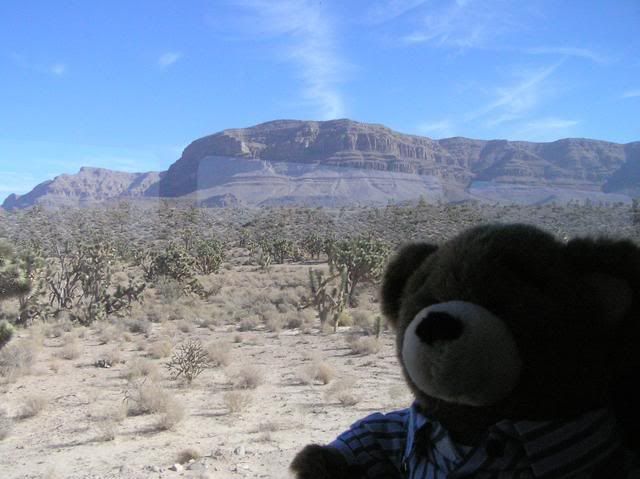 We arrive at the West Rim of the canyon and our chariot awaits... Into the HELICOPTER!!!!!!!!!!!! (SWEET)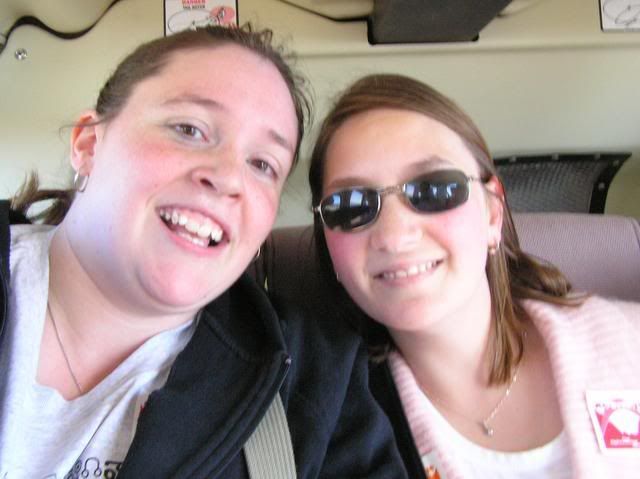 lookie thats our shadow!!!!!!!!!!!!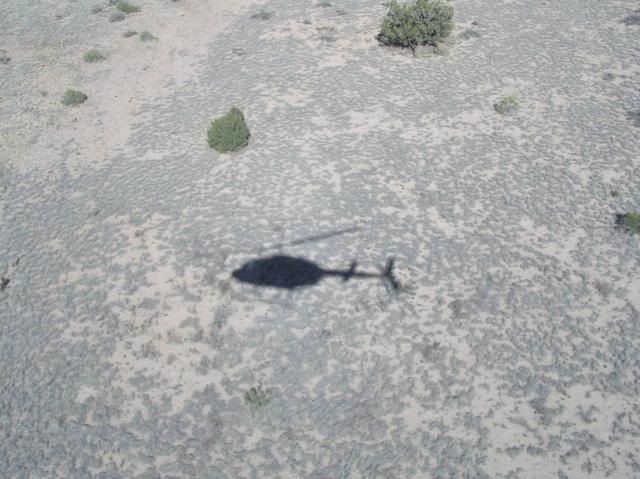 JackBear Looks out the window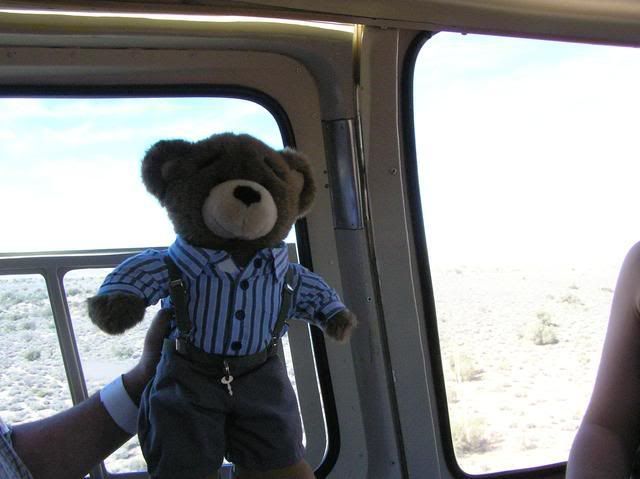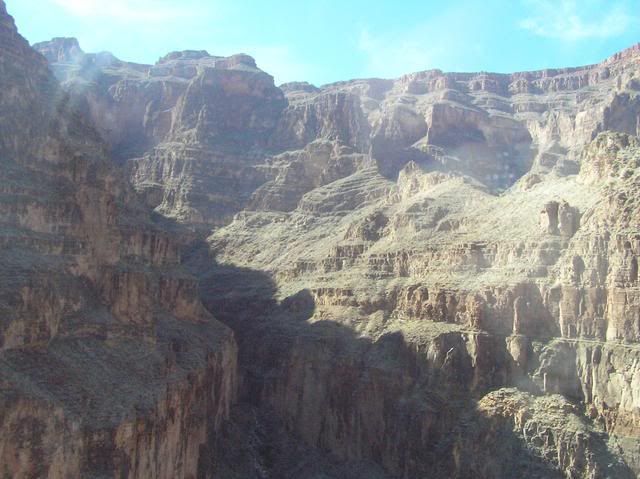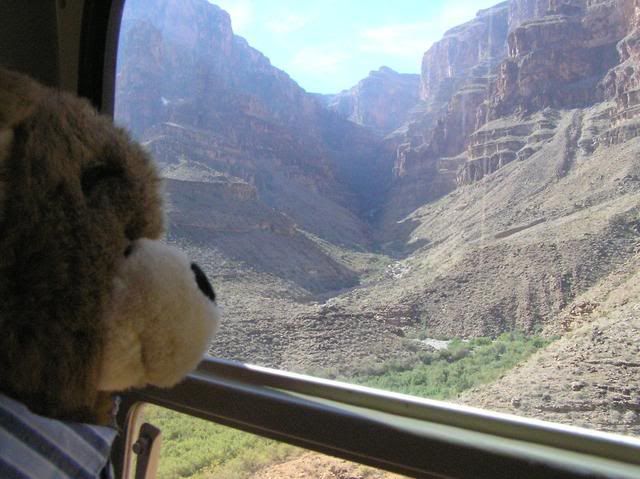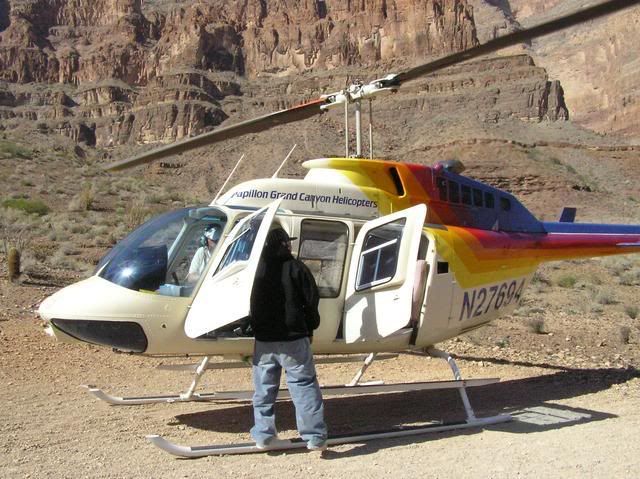 At the bottom of the canyon we clamber out and go down towards the colorado River for our boat ride... we stand in awe gawping at the scenery.... FANTASTIC!!!!!!!!!!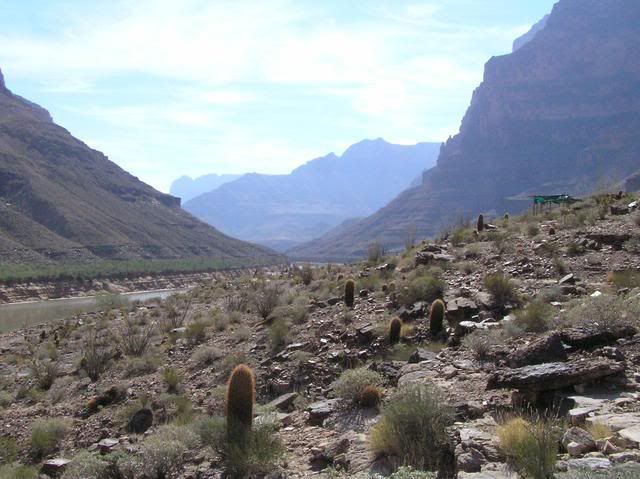 ooh look a cactus, i'm sure mum has one just like it, just a little smaller!!!!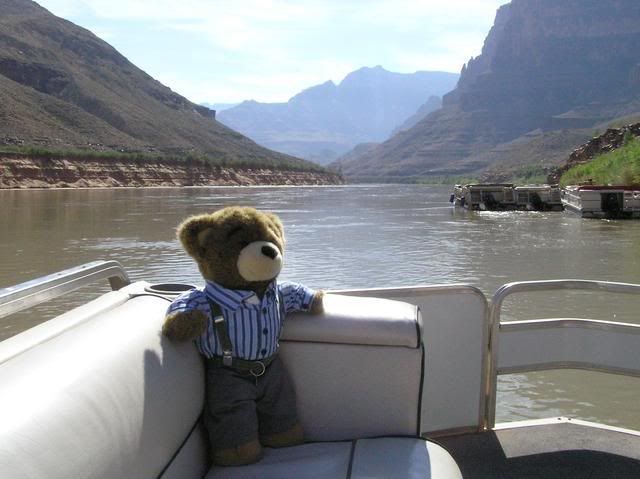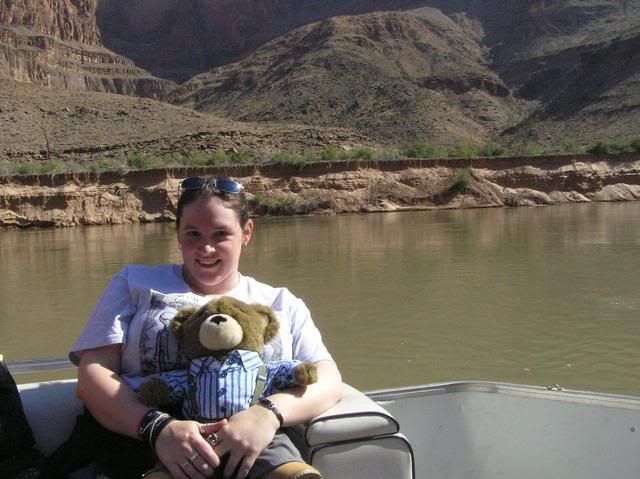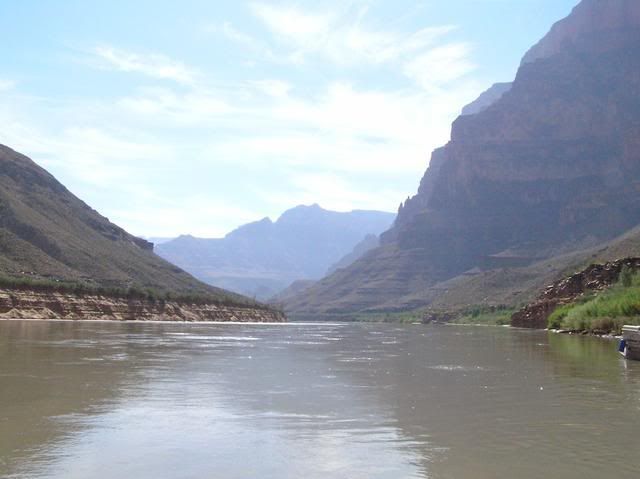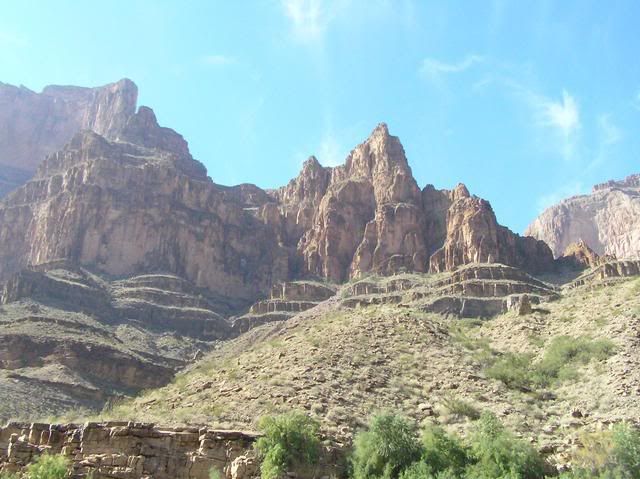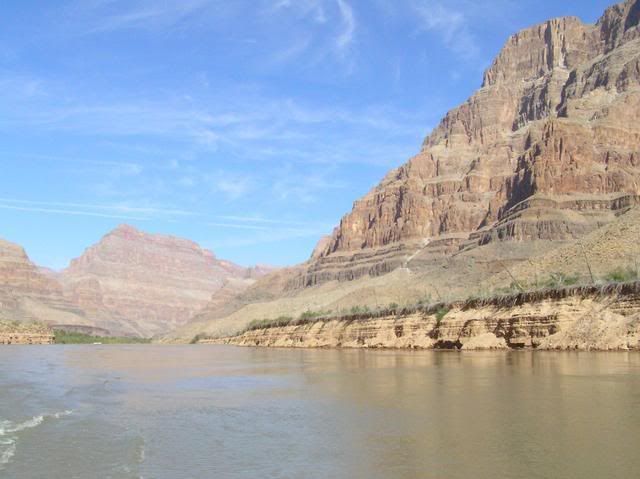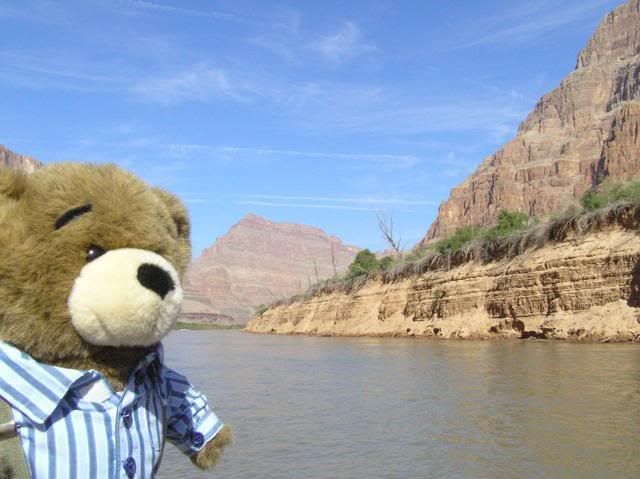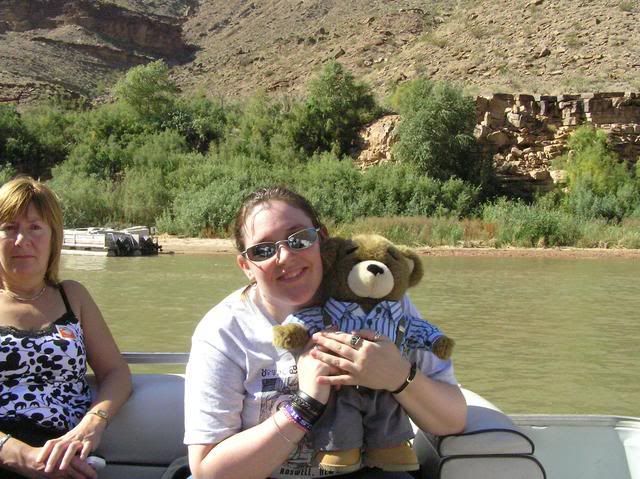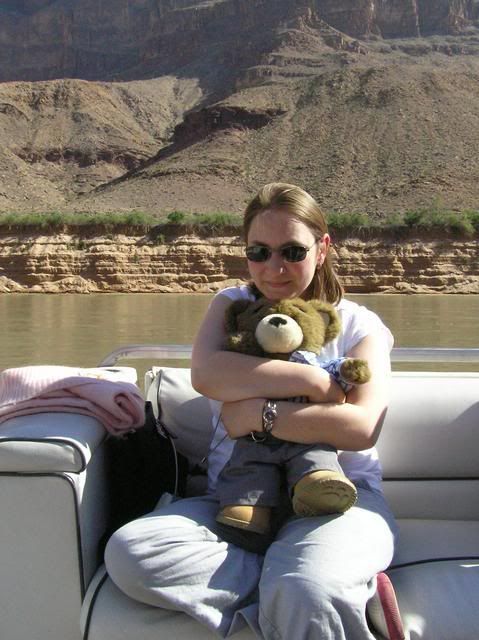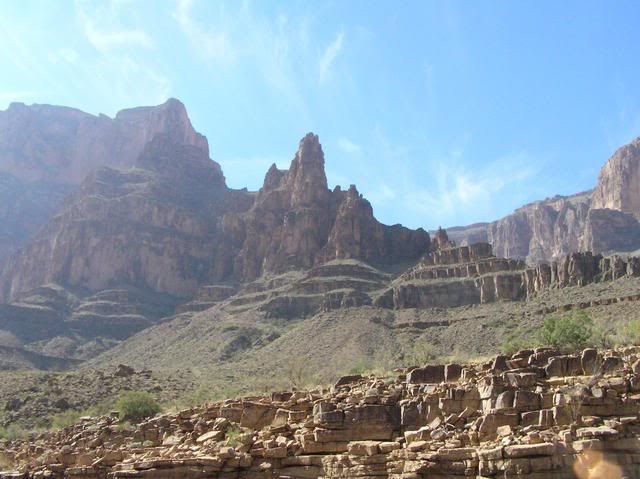 then after the boat ride we go back into the helicopter to go back up again...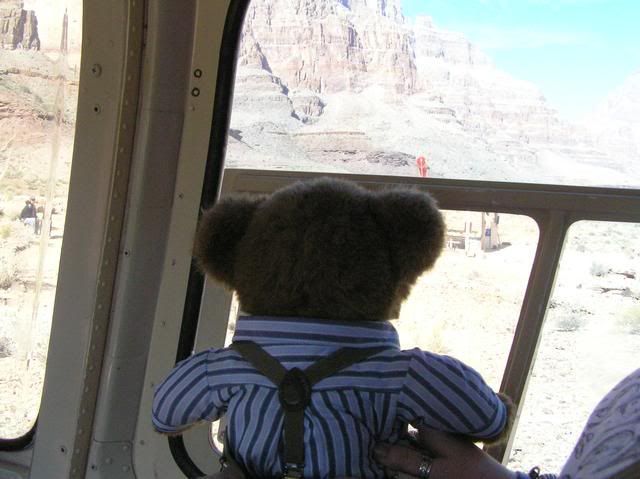 got a better view going back to the top!!!!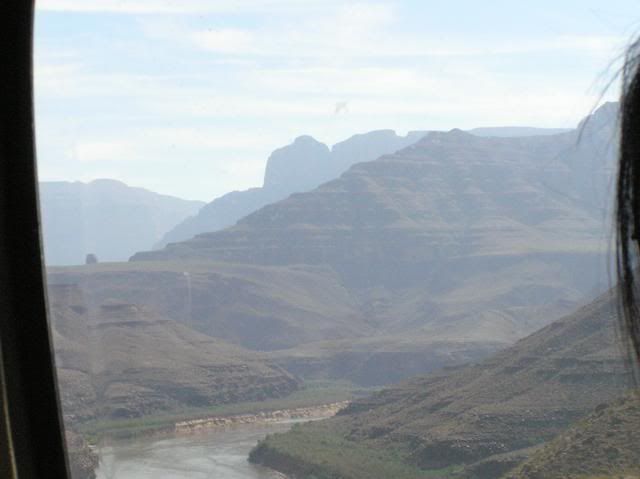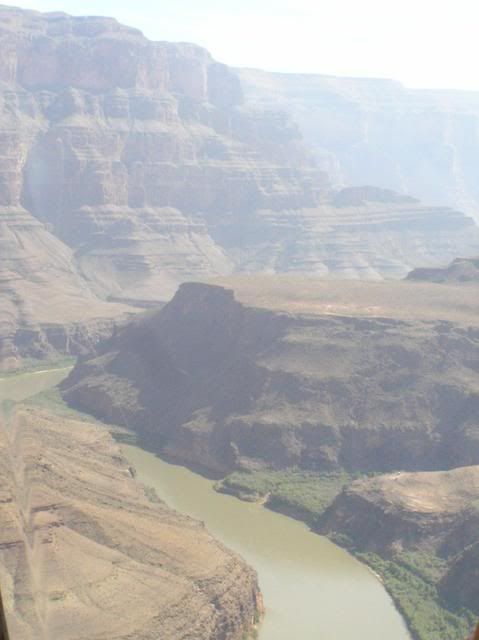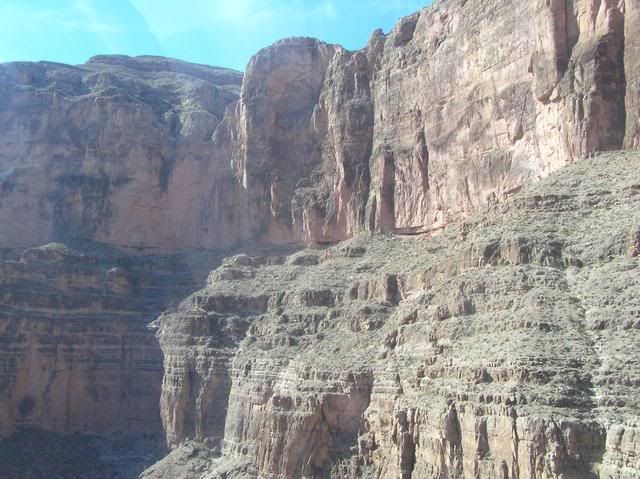 this is Eagle Point at the cliffs look a bit like an Eagle...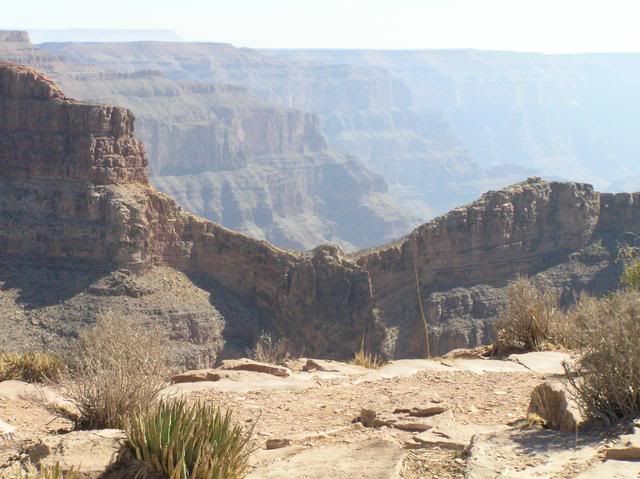 JackBear at Eagle Point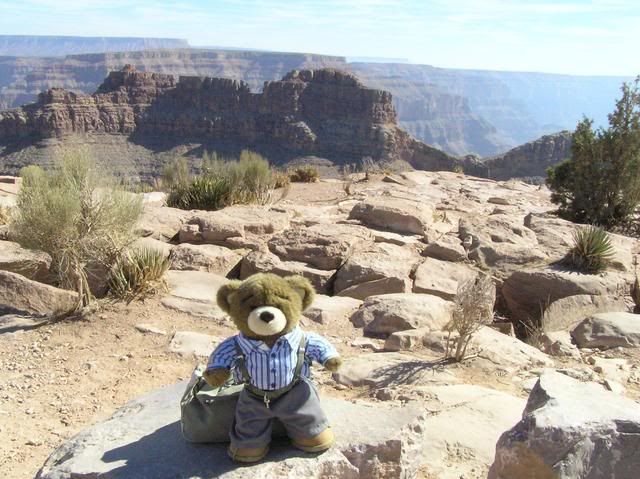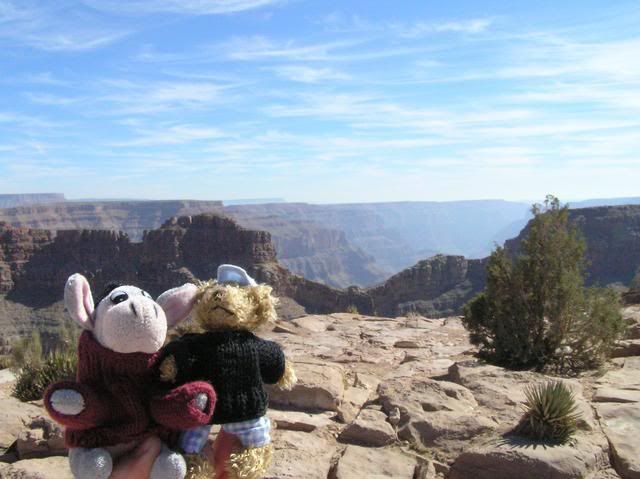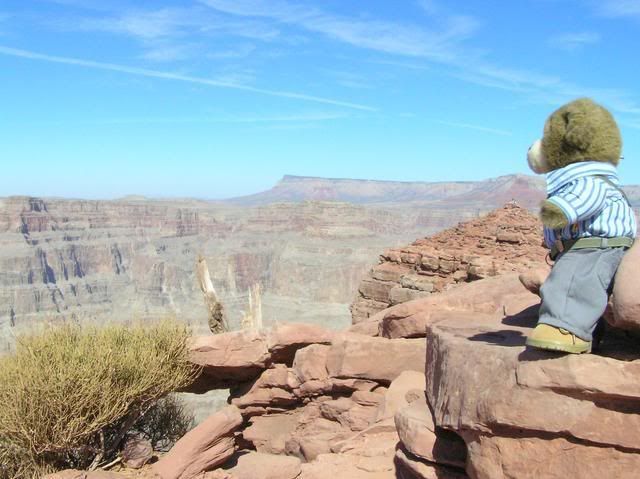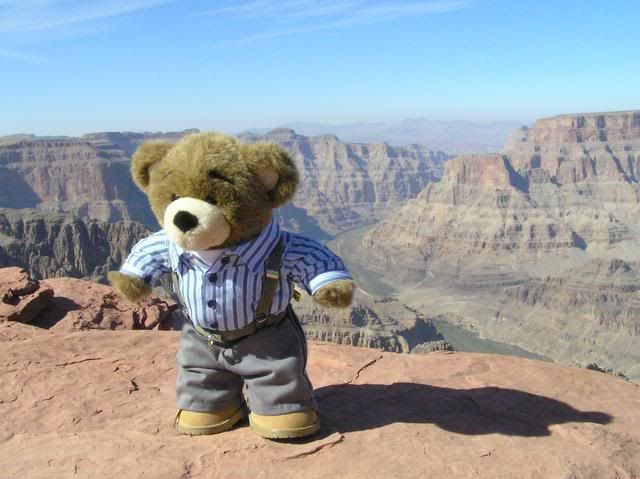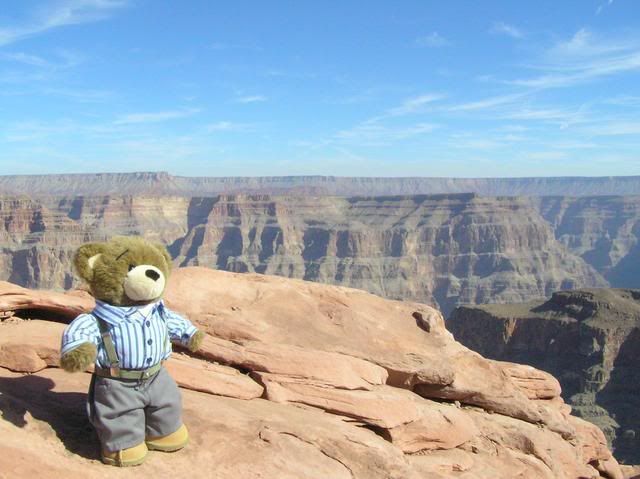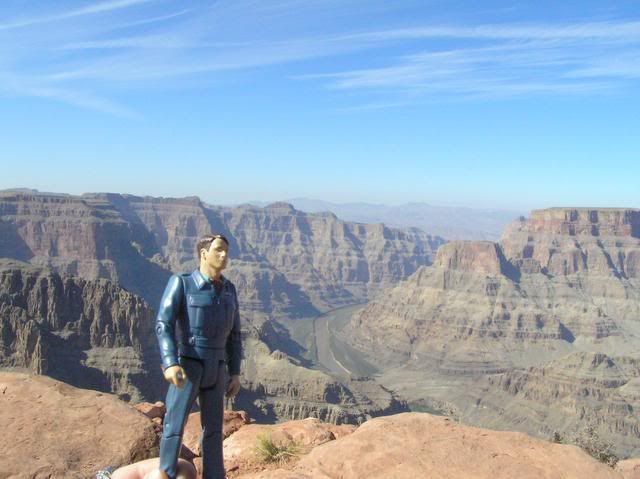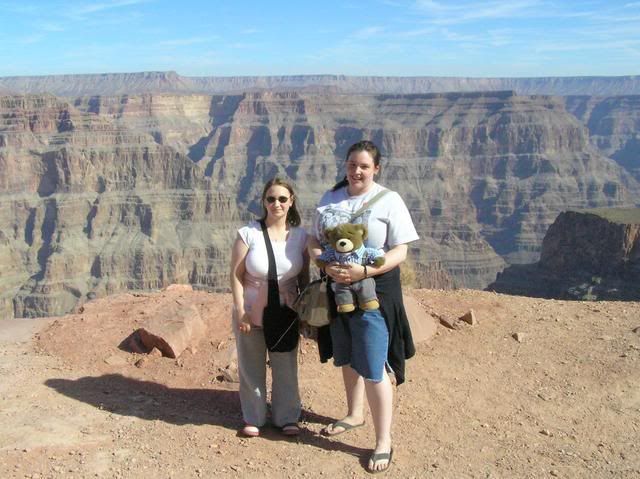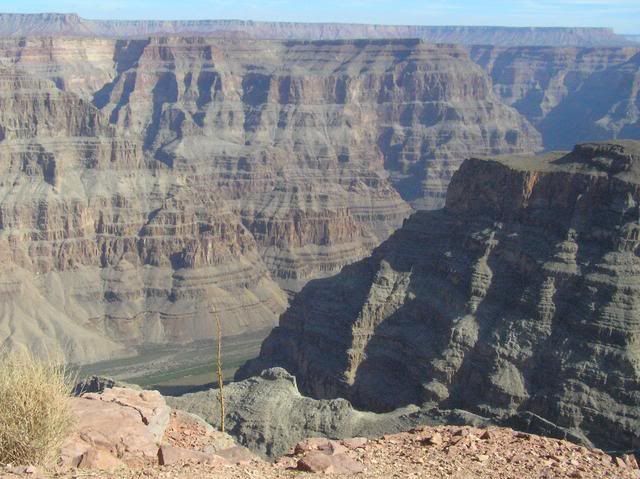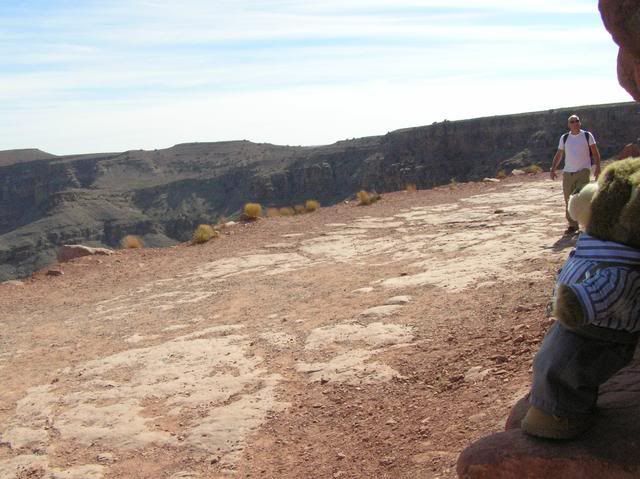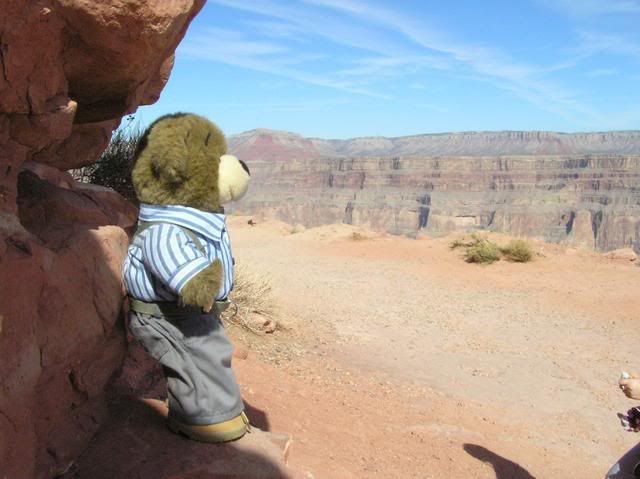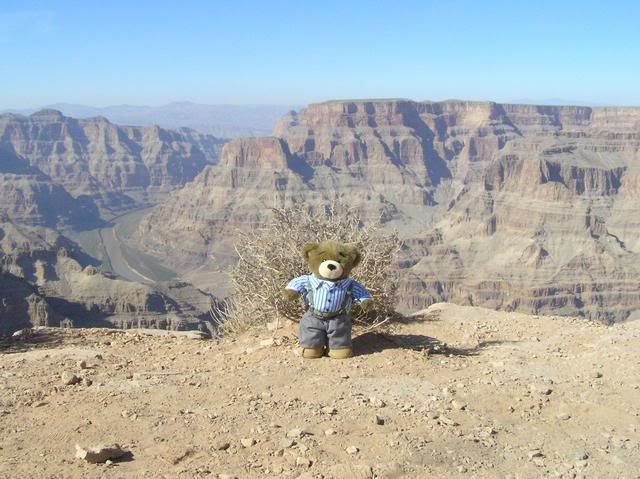 the Colorado river from the bus...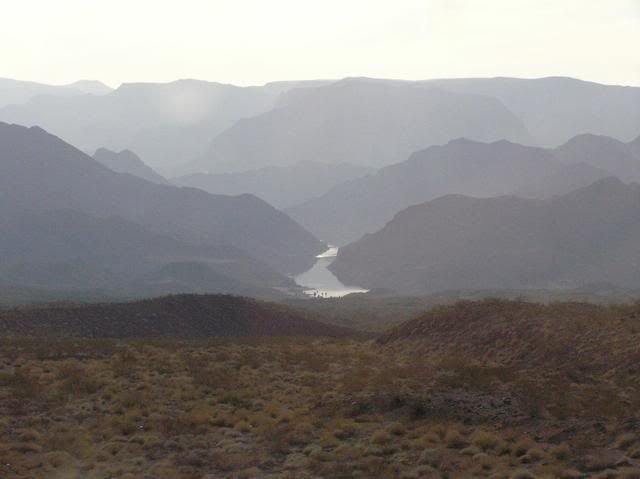 then we went back to Vegas via the Hoover Dam.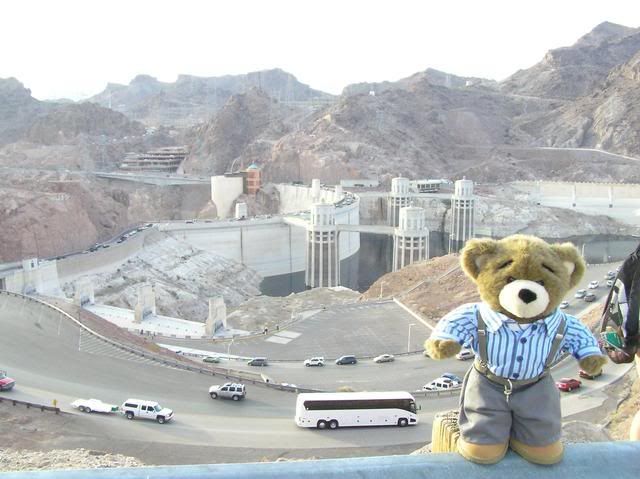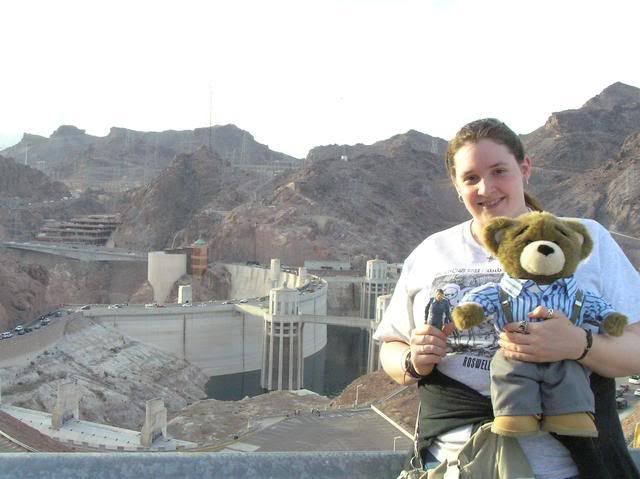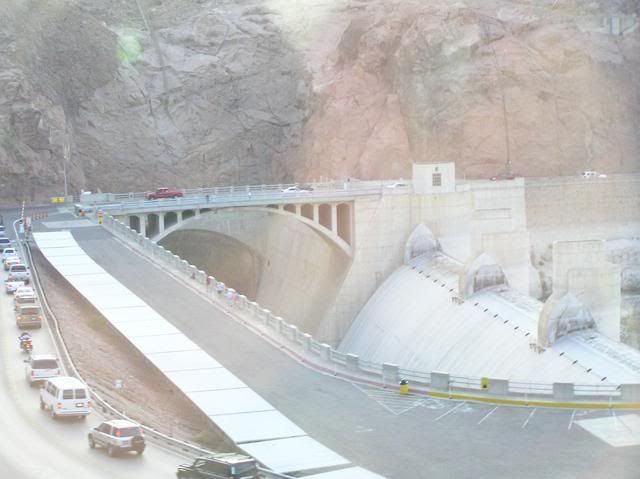 and this is Lake Mead... (i said LAKE not Lee!!! calm down fangirls!!!)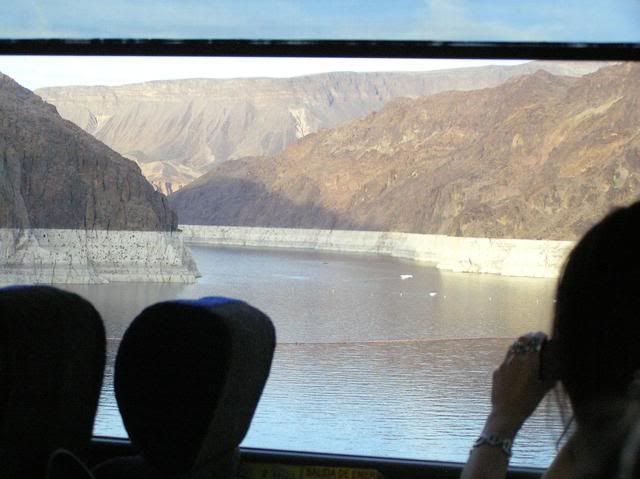 this is Lee Mead..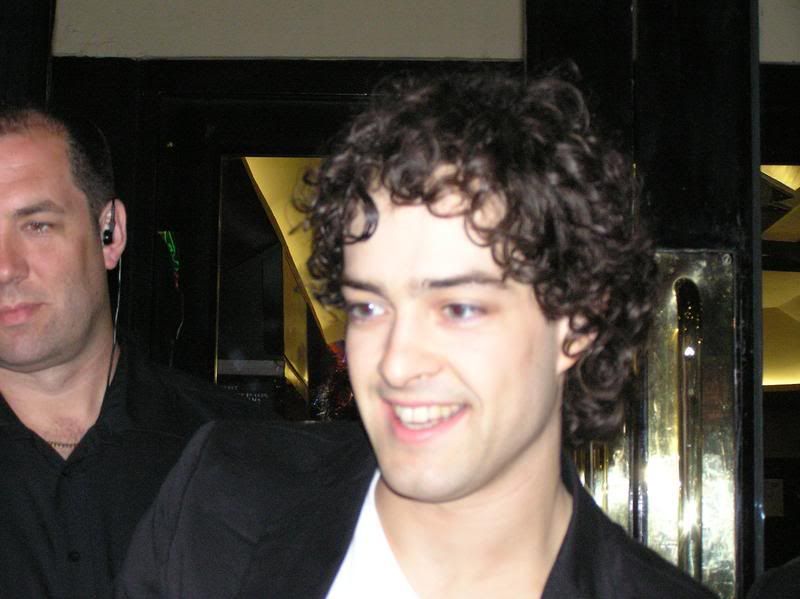 see i do know the difference!
ok... bit of a diversion there... back to America....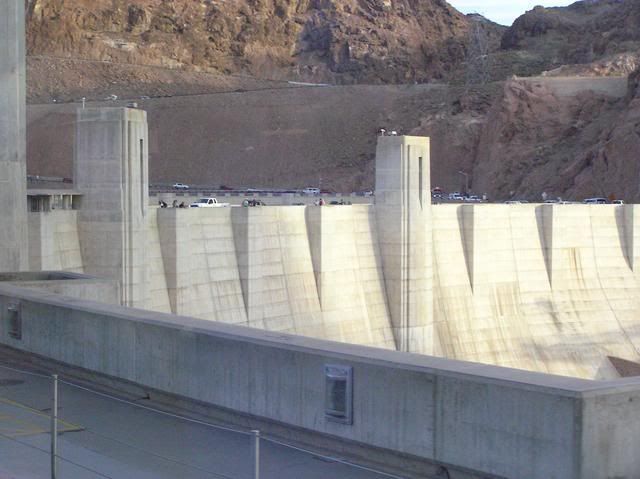 From t top of the dam looking down river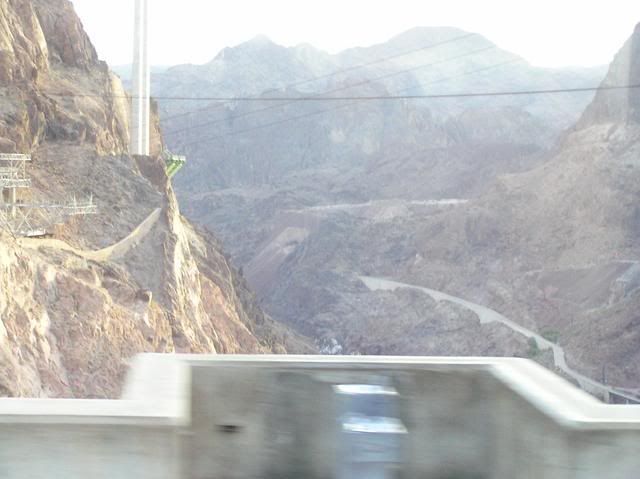 then back to Vegas at nightfall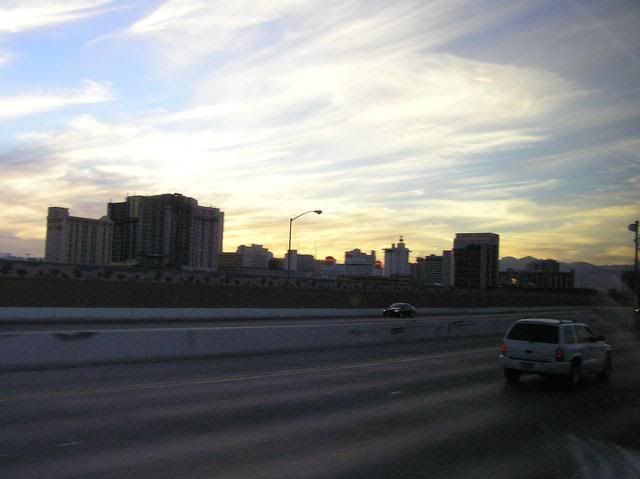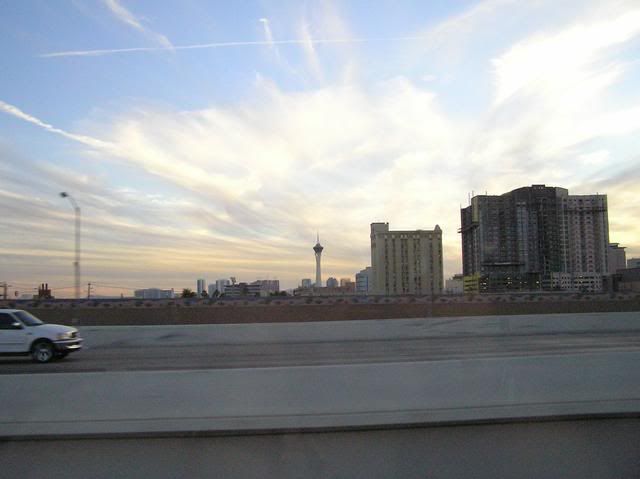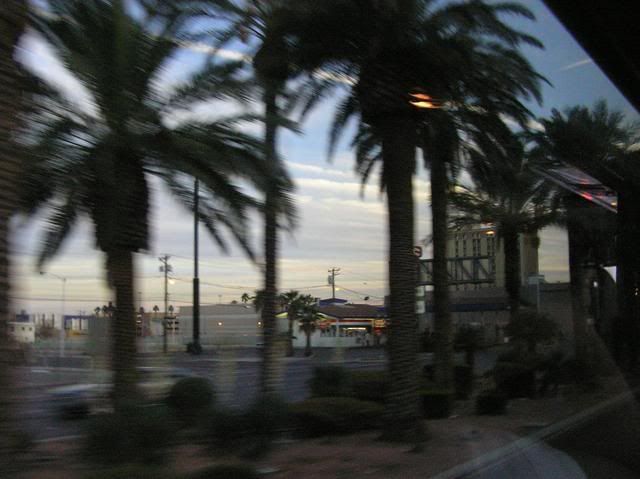 and for more
Las Vegas
click
LA
Grand Canyon
Las Vegas
Denver
Roswell
Dallas 2
Dallas 1
St Louis
Indy
Washington 2
Washington 1
New York 3
New York 2
New York 1
Toronto
Niagra Falls