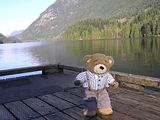 yesterday i went up to Buntzen Lake
where some of SPN and Smallville and X-files was filmed... although they filmed on the North Shore, i got pics of south shore, as the accsess road was closed, and i wasnt gonna trek for 2 hours in filp-flops...
But the lake was pretty...
see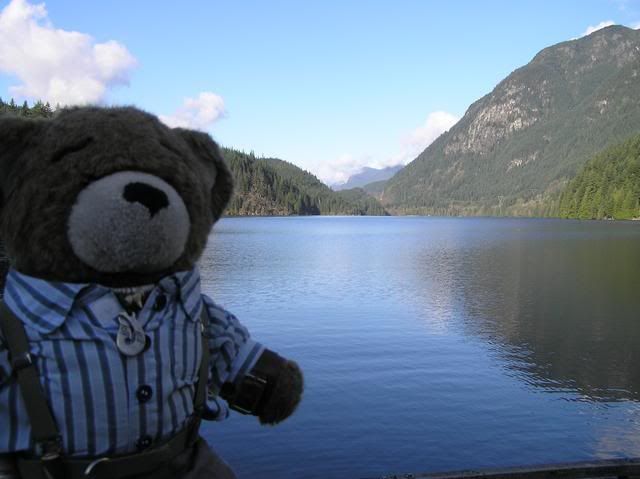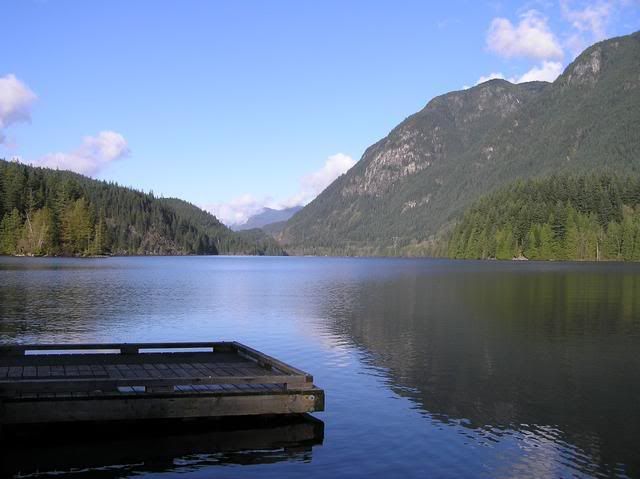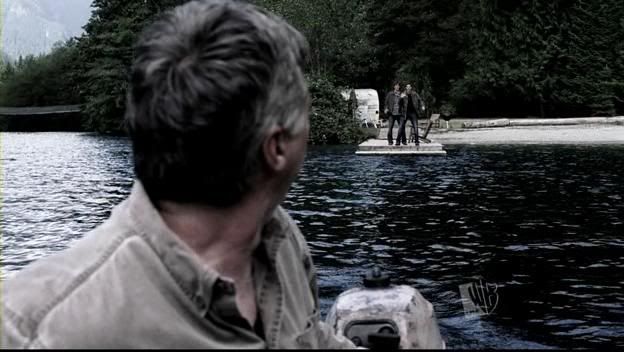 It was used as the Lake in Dead in the Water (Supernatural S1 E2)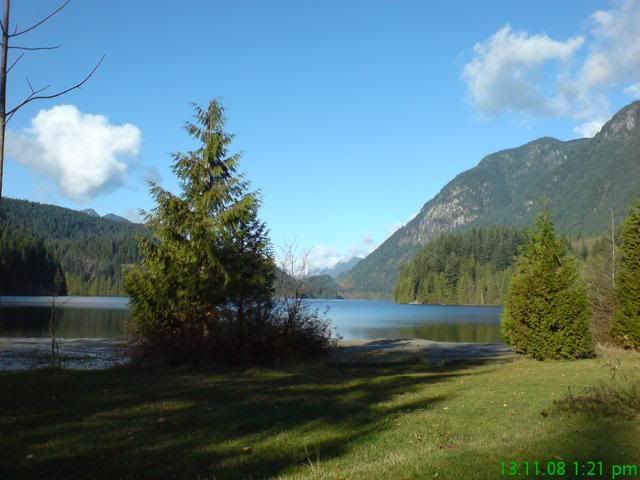 Driving back along the road, it was pretty, so i took pics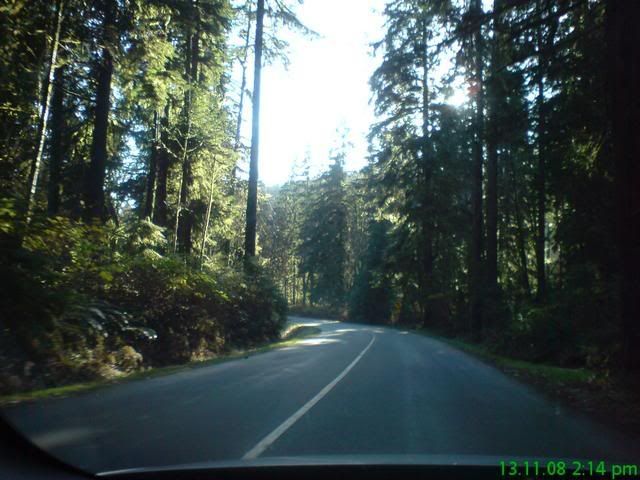 Today i went down to Fort Langley
I found on Kingsway the 2400 Court Motel,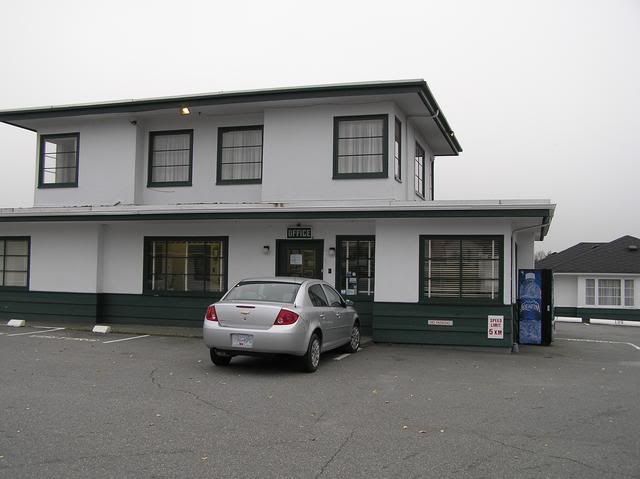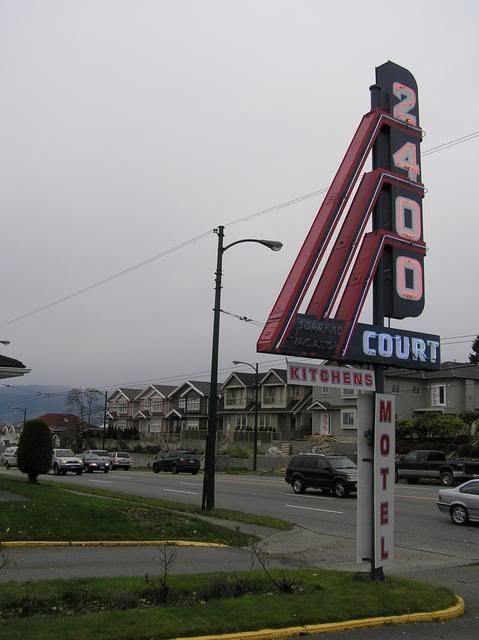 Used in Something Wicked (S1.18)
Then as i was just heading in to Fort Langley i found the "Apple Orchard" from Scarecrow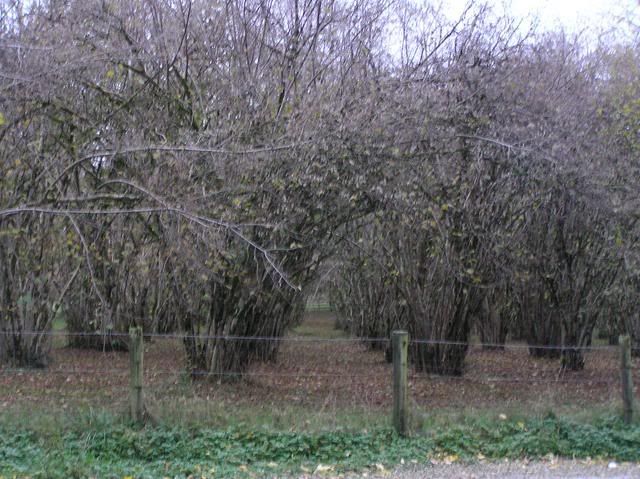 It was getting creepier and darker as i came back so i took another pic, i was sooooo glad that there wasnt a fugly scarecrow, just Jack!!!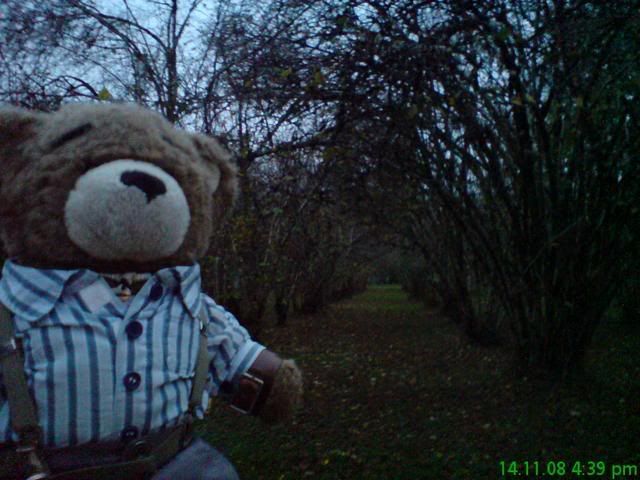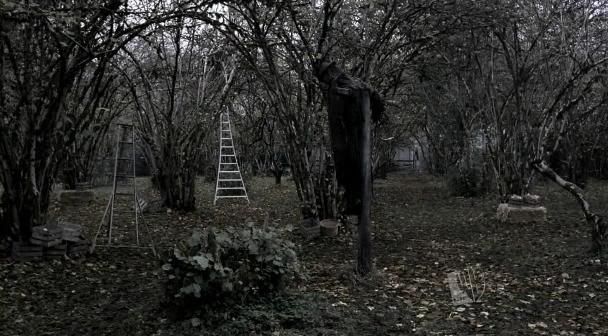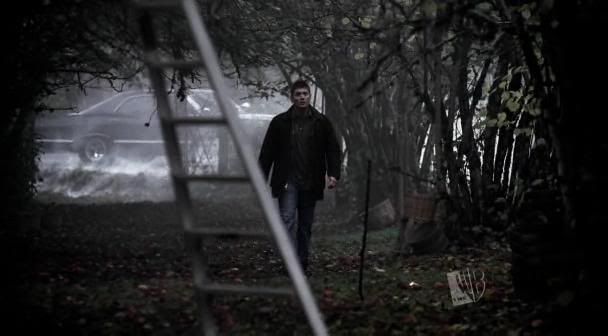 Finally found the spot where Sam tells Dean whats going on at the end of Croatoan and the beginning of Hunted
(picture them with beers and leaning on the fence)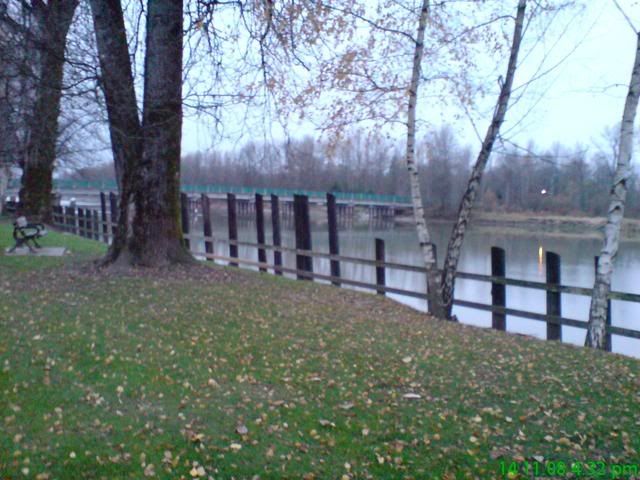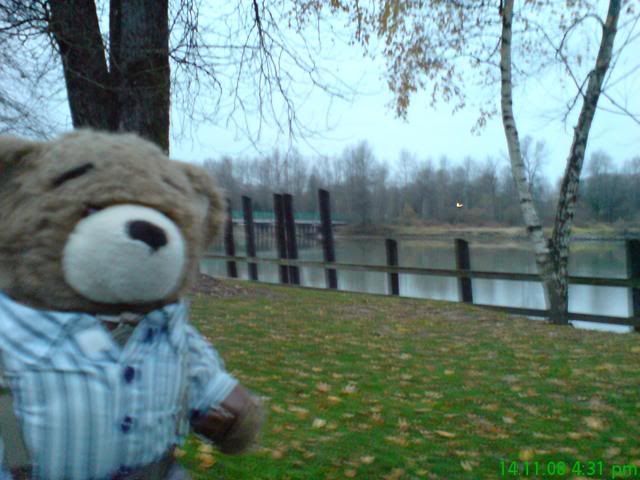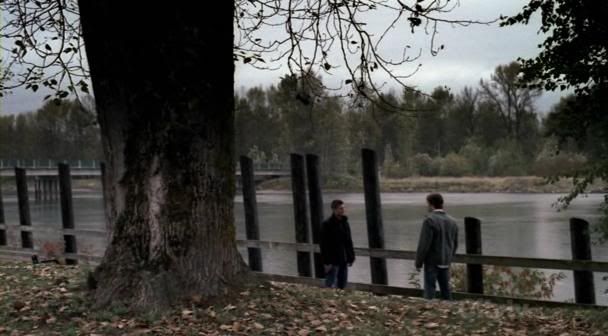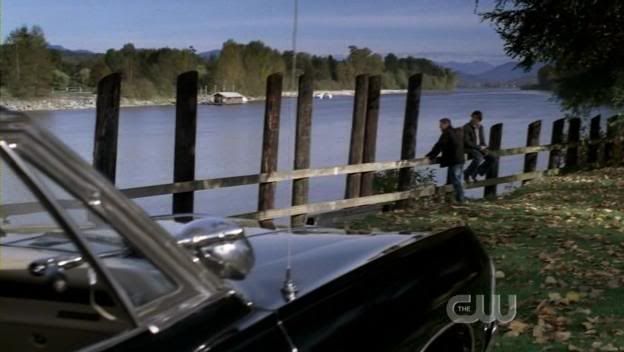 Then driving back, i found a few dilapidated houses, and i thought... just once i'd like to come round a corner and see a nice house!!! they looked spooky, it was the only reason i took pics!!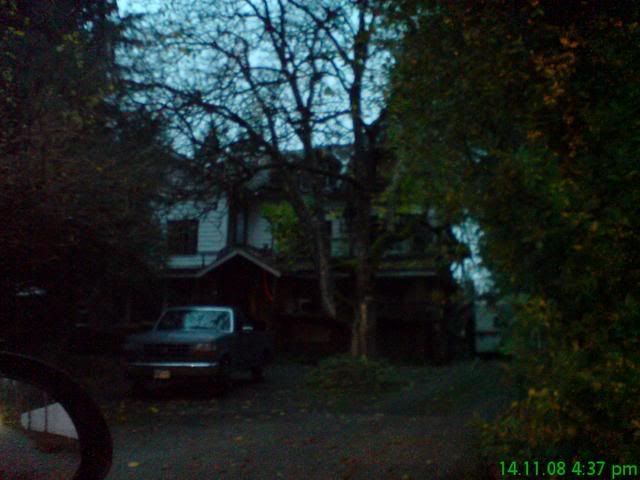 This one had lots of signs saying No Trespassing!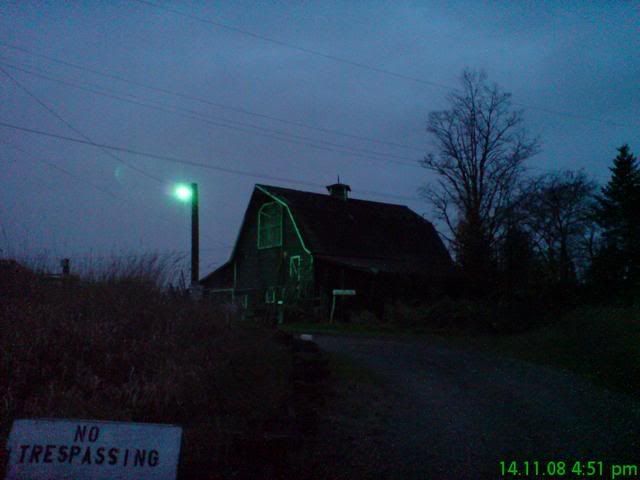 and there ends my location hunt so far...
random squee attack thou... i was driving back along 1st ave heading in to the city, and i see a black Impala... it was gone in like 3 seconds as it purred past in the other direction,
dunno wether it was THEM. but in my heart, it didnt really matter, cos it was thumping so hard that it might as well have been, but alas it was like 5.57pm so was too dark to see the driver or the licence plate. but it made me happy!!! twas a SHINY impala!!!!!
here endith the day.
and of course none of this would have been possible without me finding the locations from reading the
Snuggles Bear Hunt
on to next day
Day 3
So where to begin,
Current Mood:

excited