Day 1 & 2
.
Day 3
.
Day 4
.
First on the agenda was to find the Fantasy Gardens where they filmed Monster Movie (4.05)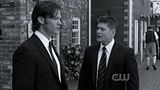 It closed 2 years ago and is now only used for filming and special occasions like weddings etc.
There is a BIG blue fence all round it, and when i got there a guy was just unlocking the fence, i pull up beside him and ask really nicely if i could take a few pics, and when does it normally open, (hence how i found that it doesn't really open any more!)
He said yeah, and to follow him in to the car park,
i ask him if he knew where Supernatural filmed, and he said mostly in the court yard area, and then i must have looked REALLY hopeful, cos he said, did you want a few pics in there? i'll just open it for you..
(MAJOR INTERNAL SQUEEEE)
I said, Thanks that would be so awesome,
anyway... longest intro ever...
here are the pics (mine are in colour and the screen caps are black and white (but i didn't need to say that did I? Quirky Monster Movie!)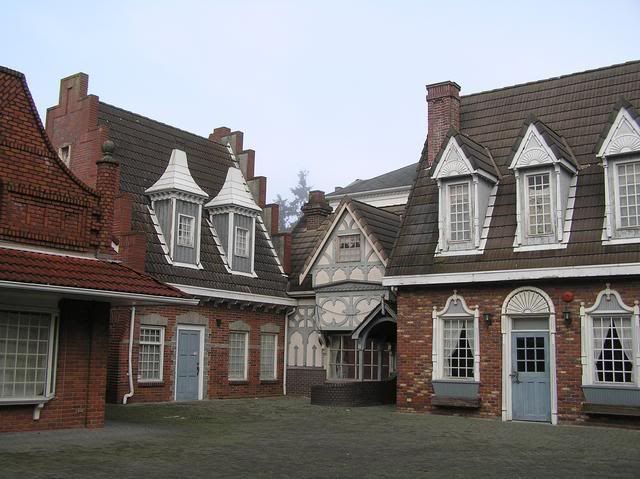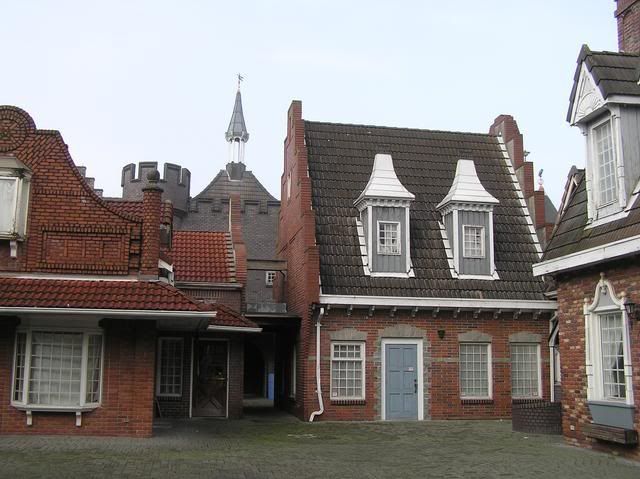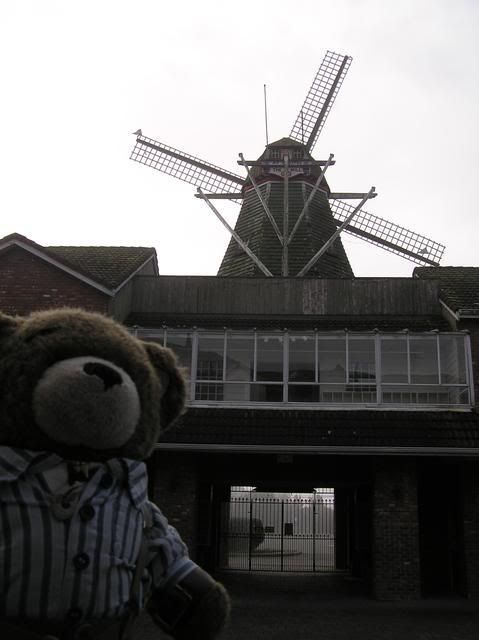 this is the gate that they pull up on the other side in the Impala. and walk thru the tunnel and then Dean is all.. OOOH GIANT PRETZEL....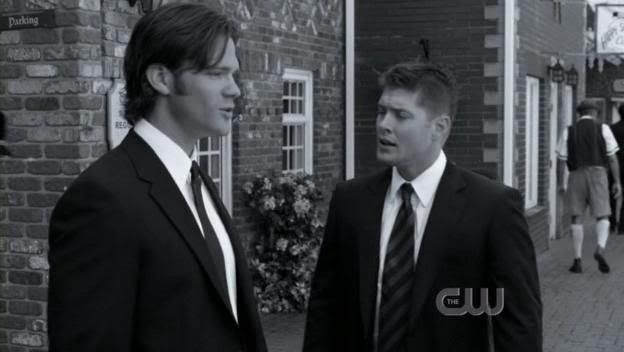 Funky little streets!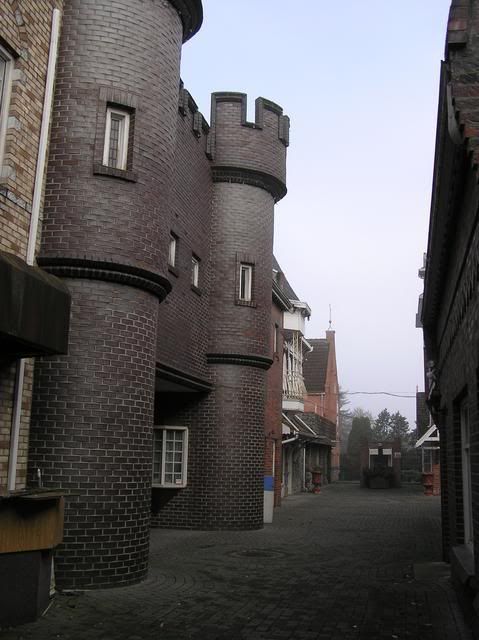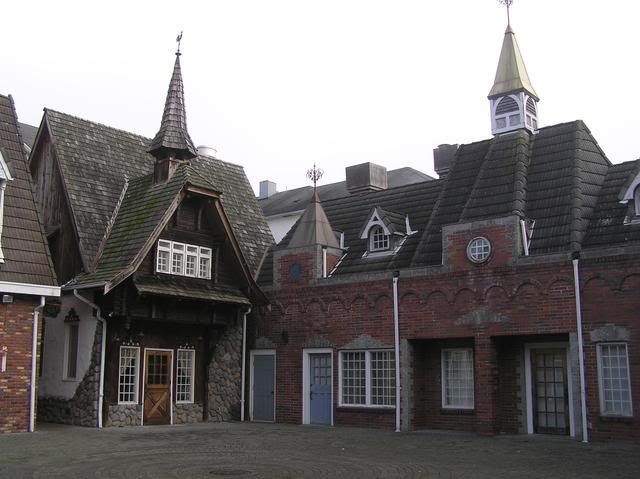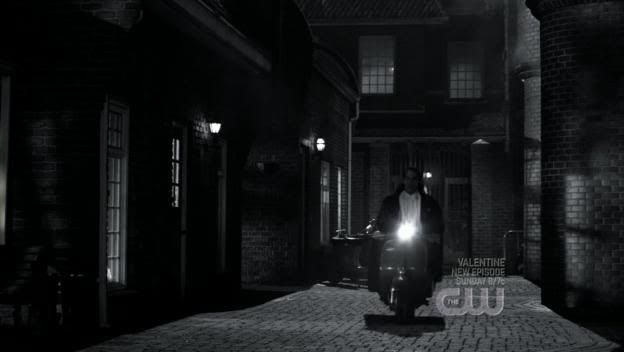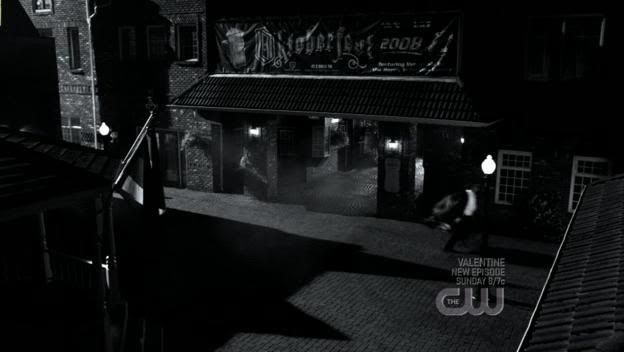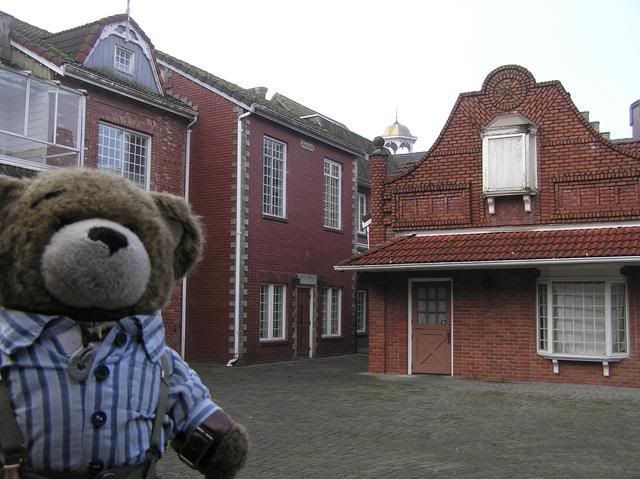 And its also quite funky on the outside too!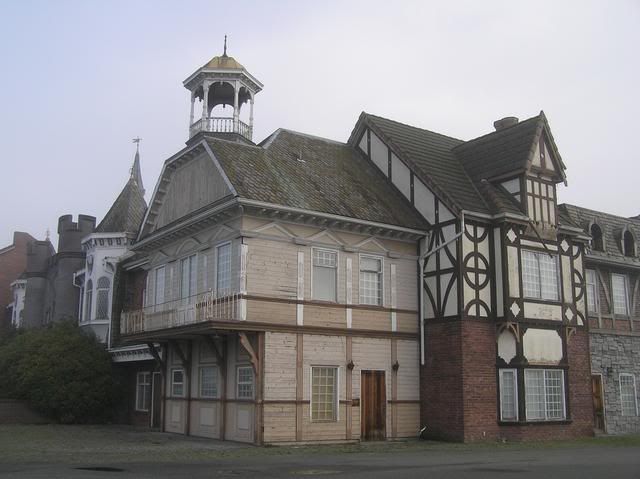 So that was the awesome find of the day!
Then on to Mystery Spot (3.10) aka Moncton Street in Stevenston.
Lets take a walk with the Boys.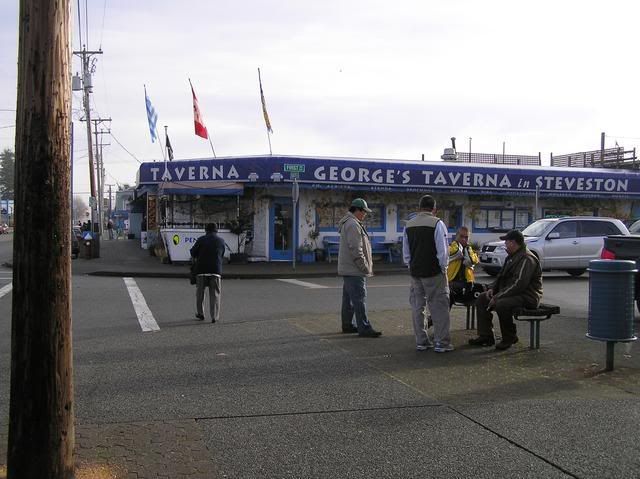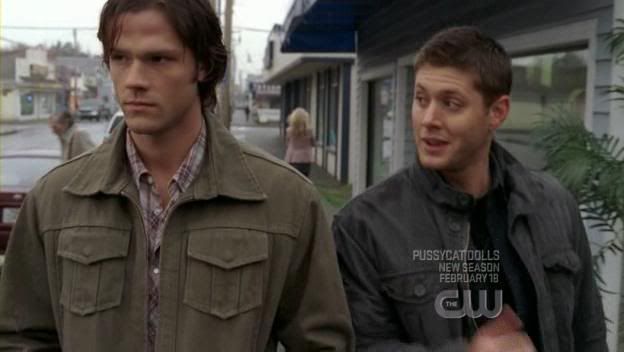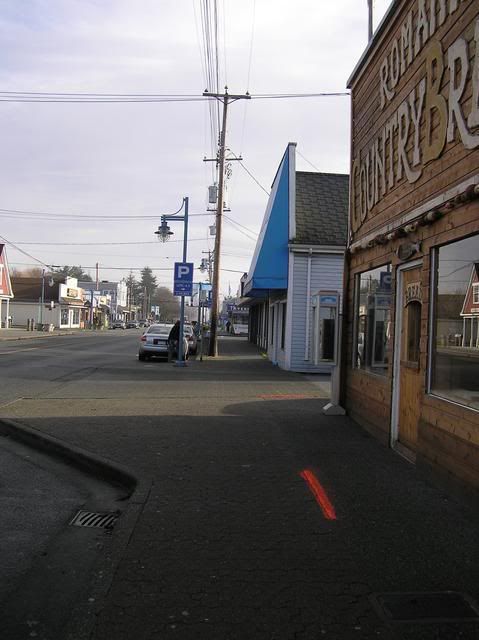 (It wont fit...
What do you want a Pulitzer?)
Dean gets squished by falling desk.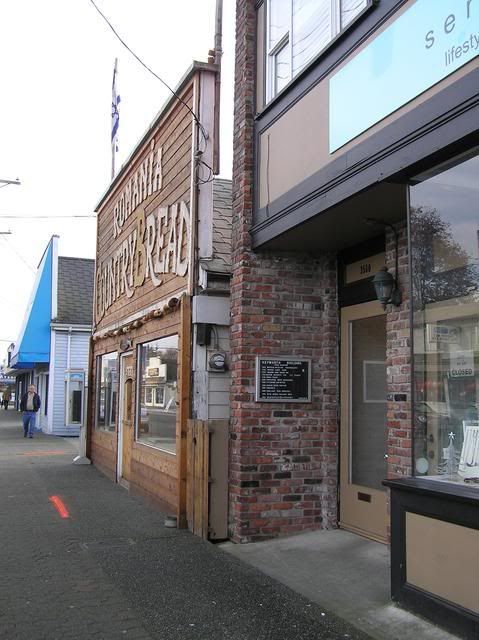 The Infamous one way street.... watch that car Dean!!!!
Great he peed himself!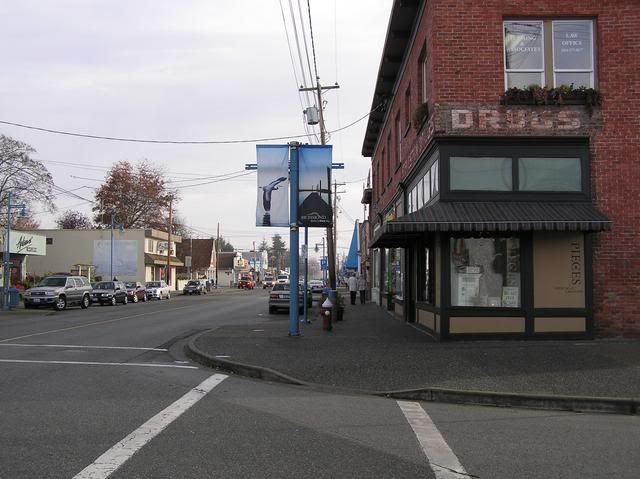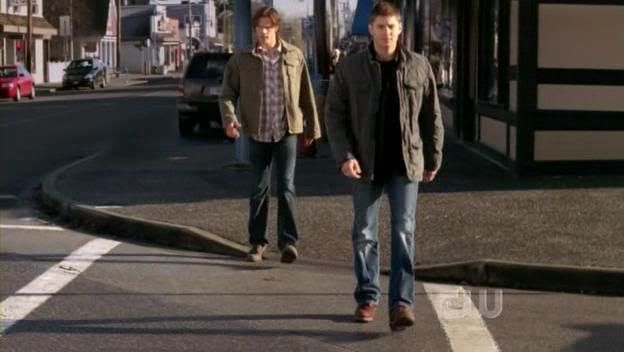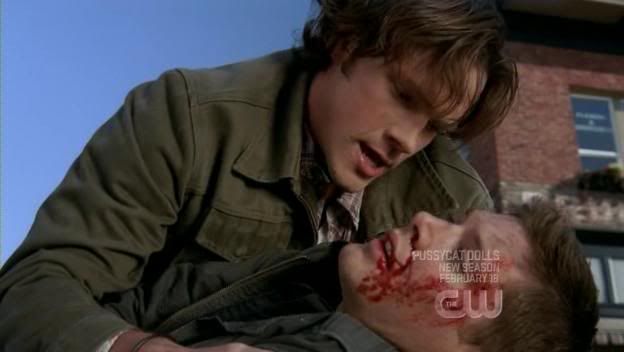 The blue truck is parked where the Impala is.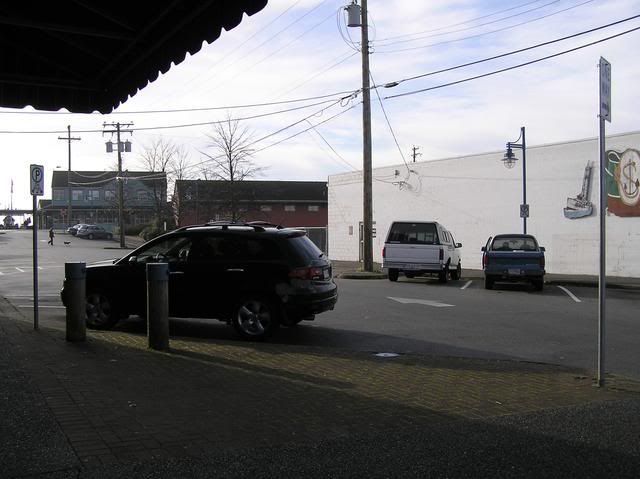 Motel Where Dean dies on the Wednesday... (complete with shiny car)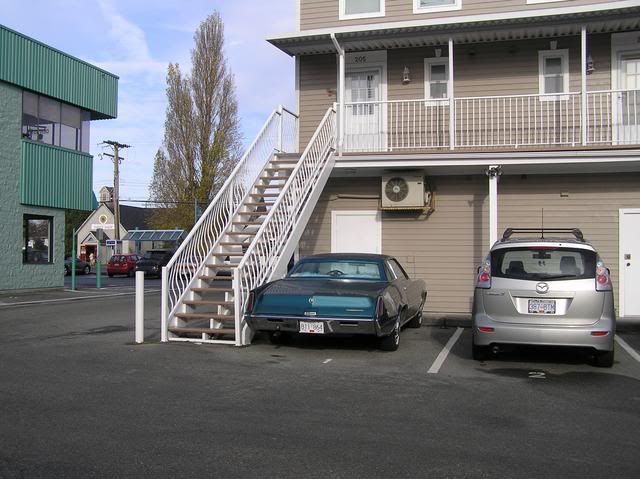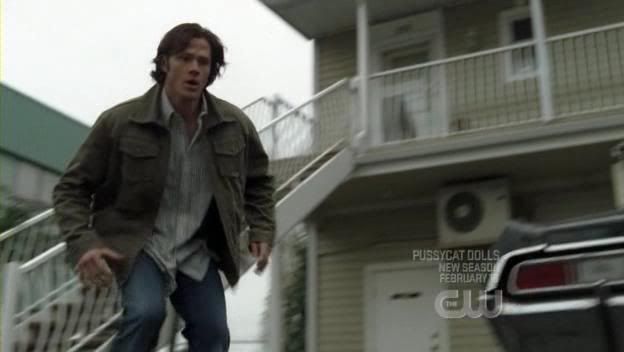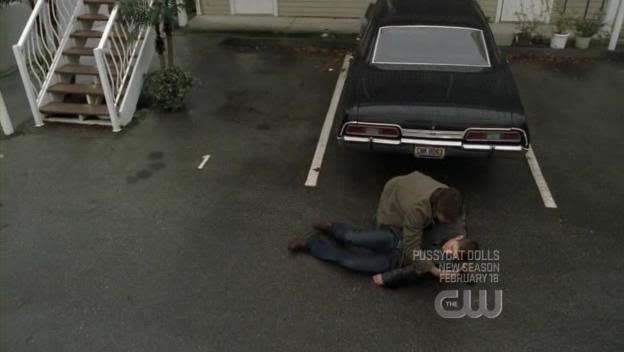 Luckily i went here on a Monday, so i have only lived this day once... that i know of anyhow!!!
Then i went to Smallville... aka Cloverdale.
Here is the Talon, the coffee shop on the main street of Smallville.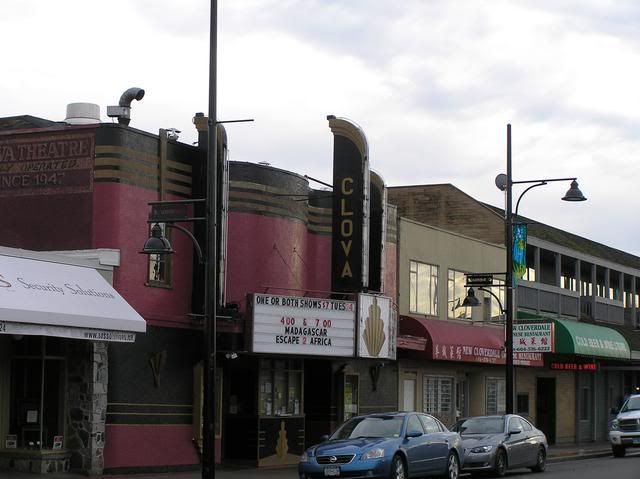 Here is the main street of Smallville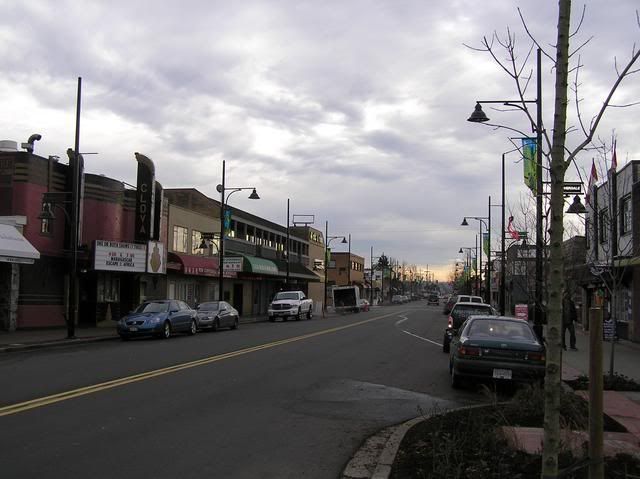 Then Back to Supernatural again,
this is the Riverview Hospital. the old buildings were used in Asylum, iit has now got new buildings hence the old ones are lent out to film crews etc.,
they were busy filming a pilot episode inside the old asylum, its called Shadows... so if it ever gets picked up you know where it was filmed!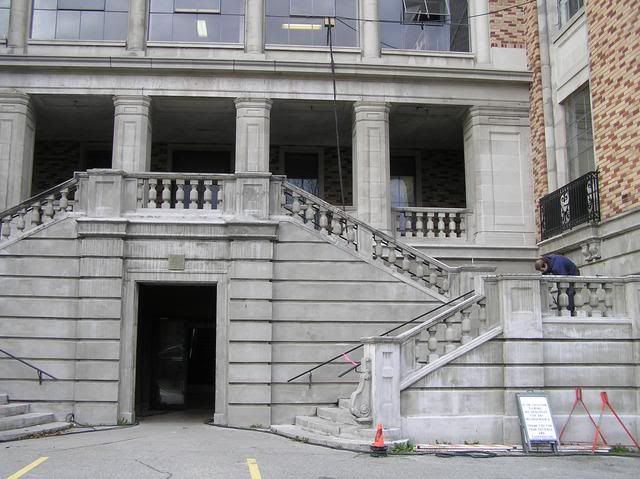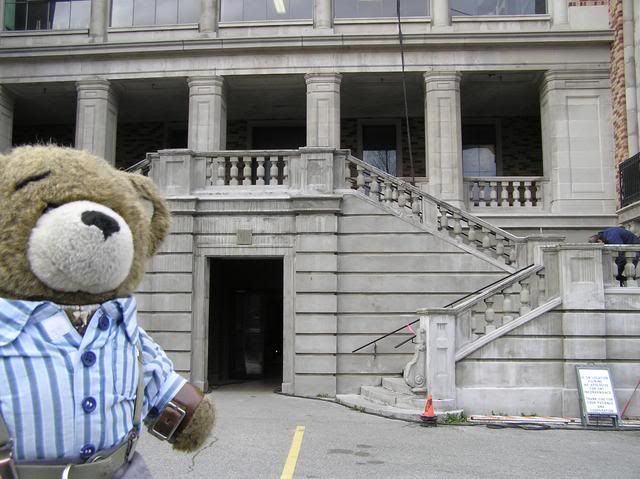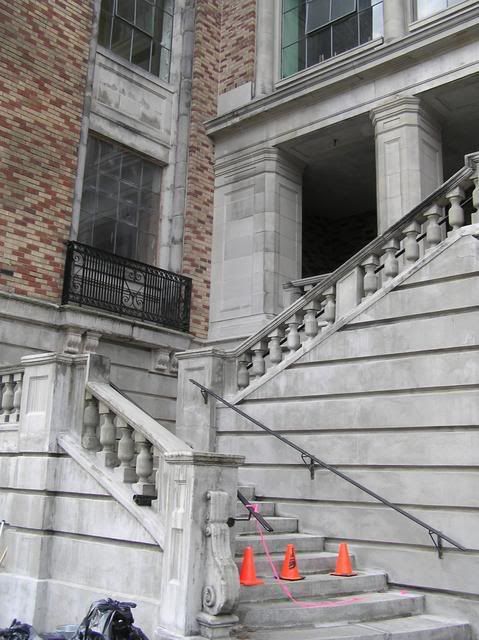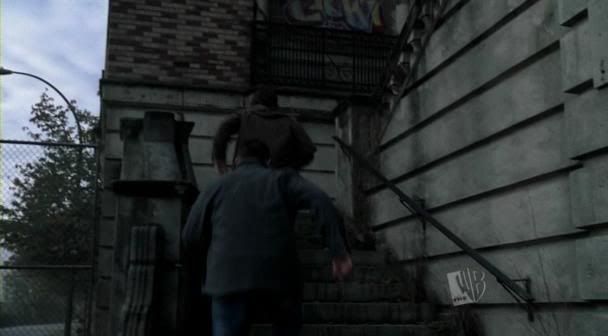 I spoke to some of the guys loitering around the entrance, and he said to keep hold of the Bear cos its quite scary in there!!!
well if the stories Jensen and the ghost chick are anything to go by... eeep!
so my reason that i didnt go inside is this - I dont think they would let me out again!!!!
(nope it wasnt fear!)
oh and parked outside was a Blue Impala, that the film crew were just about to move somewhere else....
EEEEEEEEEEEE!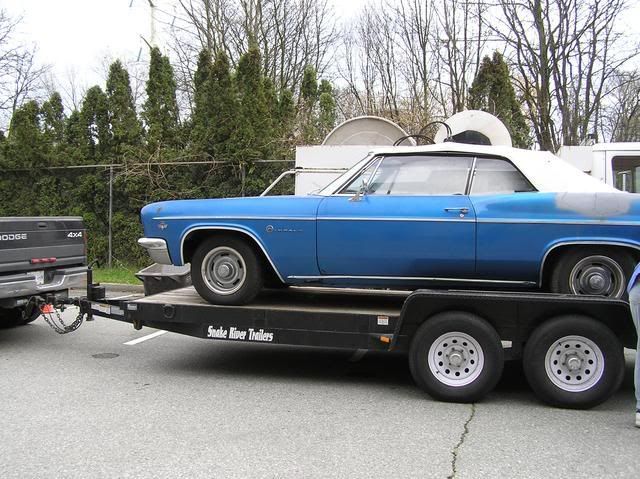 Heading on up to Port Moody. Just off St John Street, on Queen Street, (where Starbucks is) just at the bottom of Queen is another Whisful thinking 4.08 location.
On Sat i randomly got talking to someone in Subway in Lardner, he was wearing a Man U shirt, so i asked if he was from Manchester, he was, and we spent the next 10 mins talking about home,
he asked why i was in Vancouver, and me, being me, told him i was tracking down filming locations used in various TV shows,
and then he said, well if you ever head over to Port Moody, they were filming there the other week,
There was a car on its side, and this kid was beating up a guy.
Hum... that rang some bells...i ask... was it Supernatural by any chance. and the answer was yeah, i think it was.
Huzzah! so thanks to David for me finding this location!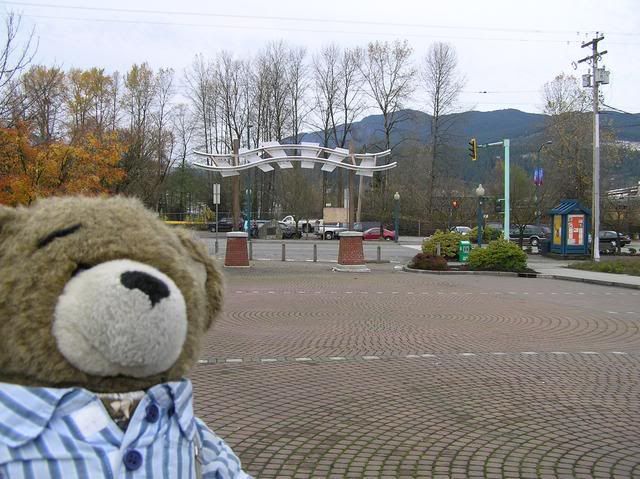 hehehe notice all the fake trees to hide the Road behind....
KNEEL BEFORE TODD!!!!!!!!!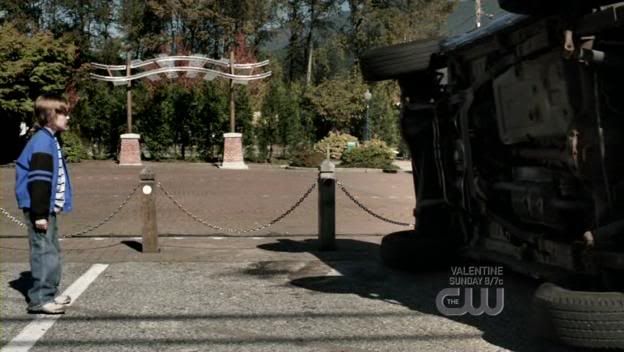 the parking spot of the upturned car...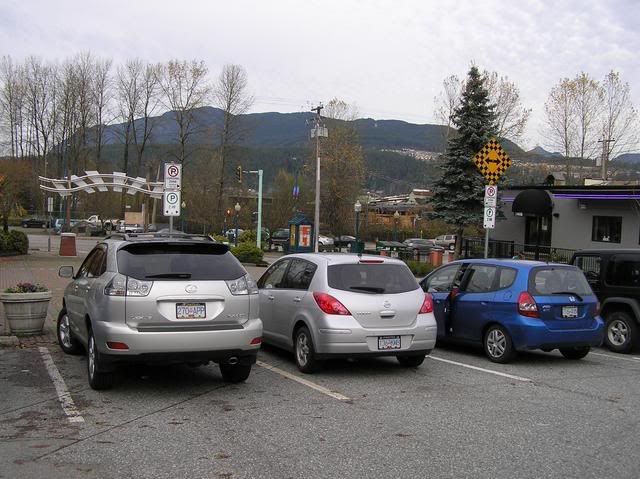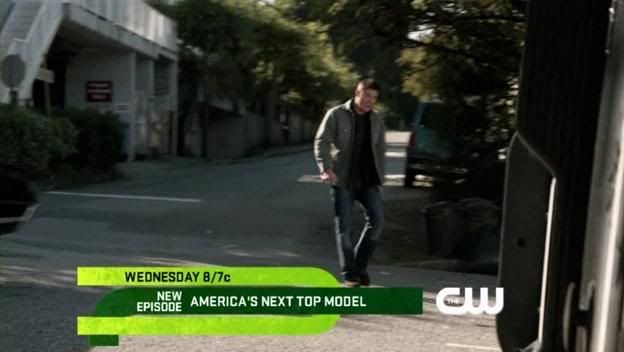 The Bins that Dean gets thrown into...
I'm standing taking the pic where Dean stops the Impala, and gets out and Sam takes over driving (EEEEEEE)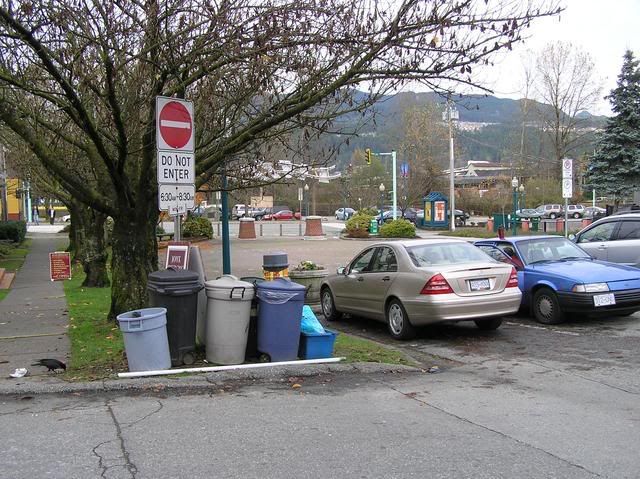 you can just see the BIG pile of rubbish behind Dean... (obviously not REAL trash... this is STUNT trash!!! heheh)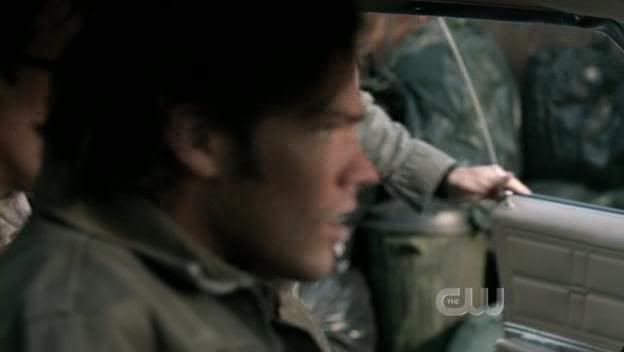 Then Back to Smallville again, this is where they filmed most of the interior school shots and a few exterior fro Smallville High School.
(727 Templeton Street)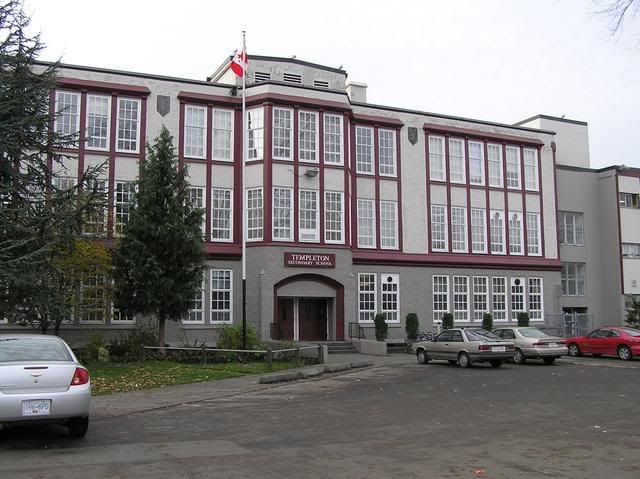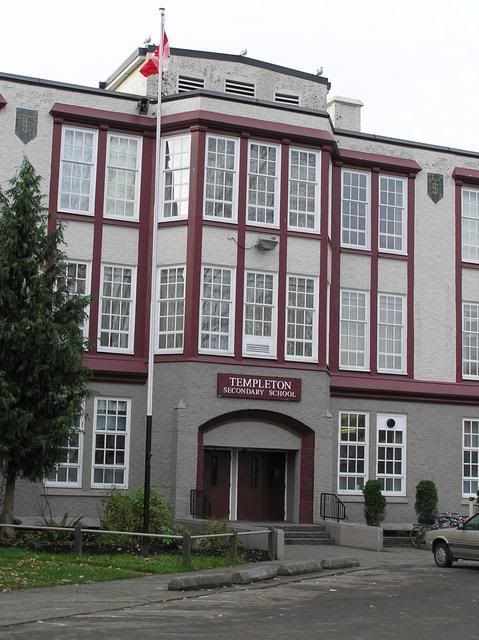 Then Back to Supernatural, down at Coal Harbour. 3.06 Red Sky at Morning.
Bella moved the Impala into a tow away zone, Dean has panic attack!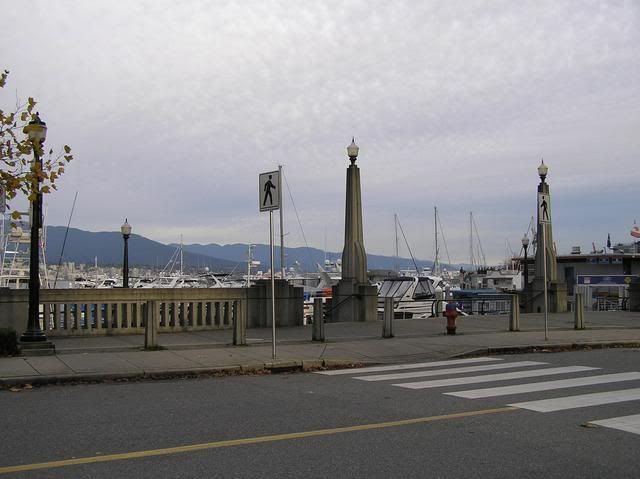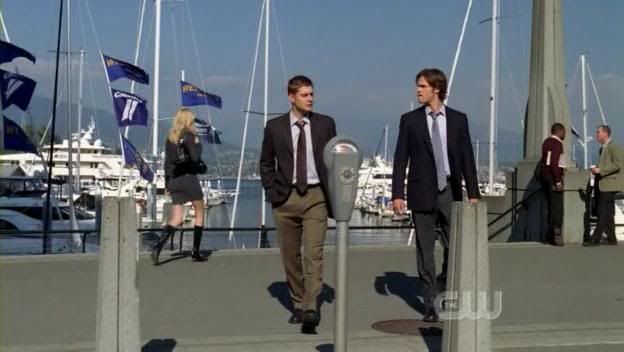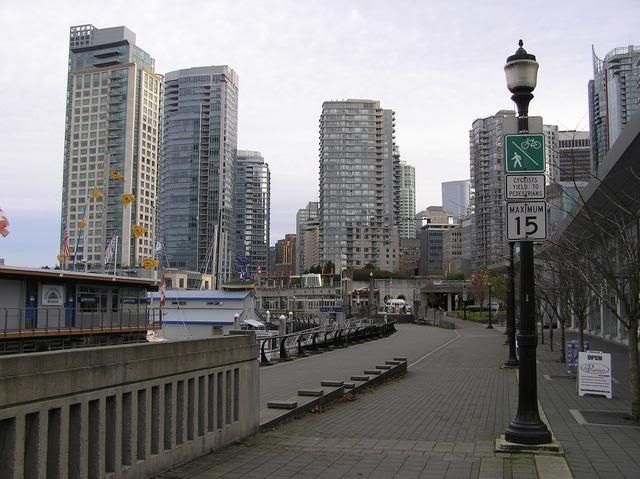 here endith the day
on to
Day 6 & 7
.
screen caps from all the episodes copyright of CW and WB.
and thanks again to Bigpink, and Sasquashme for the locations! i couldnt have done this with out you!!!
Locations used from
Bear Hunt
Current Mood:

hyper